ELINEX has a suitable solution for every energy question.
Our approach is to completely unburden our clients by taking over the entire process of Design, Build, Maintain, or Operate. ELINEX always offers you the best (technical) solution that meets your needs!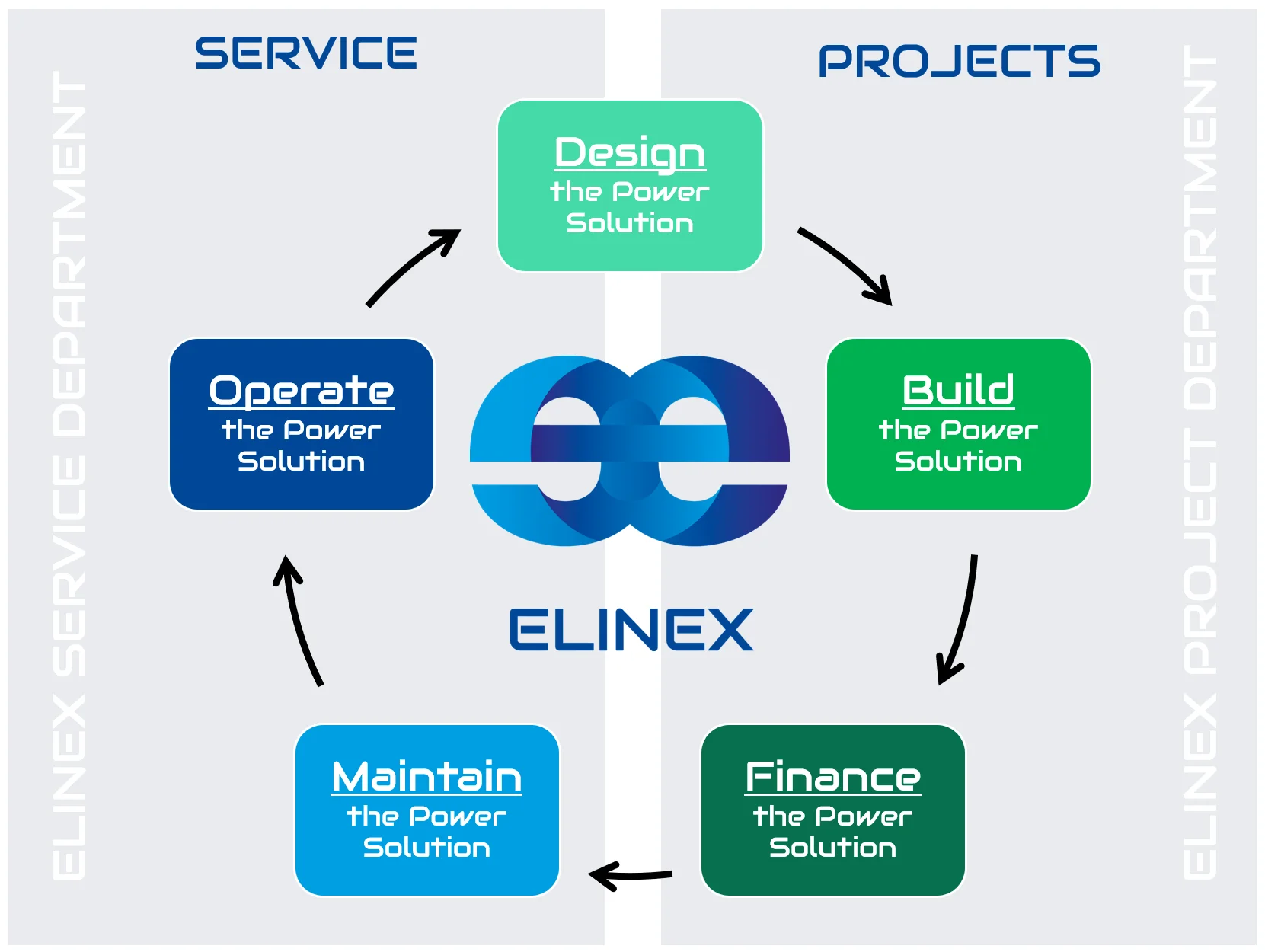 Project Service Organization
Our long-term strategy is to pursue the highest customer satisfaction in what we do.
ELINEX Power Solutions provides emergency power solutions for your critical business processes. "Mission critical" can be found in many customer sectors today.
We specialize in providing peace of mind to our customers by:
handling the entire process from A to Z for our customers;
always mastering and delivering the most innovative technology;
continuously improving within our internal organization and processes.
Our Project organization specializes in designing (Design) and building (Build) new installations. If desired, these investments can also be financed through one of our partners (Finance).
Our Service organization specializes in maintaining (Maintain) and operating (Operate) these installations, which must always be 100% reliable and operational throughout their technical life of 10-15 years.
Thanks to our latest innovative solution, EPMS 4.0, we can remotely measure and monitor your installation 24/7 and take proactive action when needed.
With an ELINEX Uninterruptible Power Solution, you are always assured of the availability and continuity of electricity.
What if the power goes out in your company or organization?


Contact or advice?