Advanced technology. Easy applicable.
The power solutions from ELINEX will make sure you will always have back up power. If needed, ELINEX will provide mobile solutions or semi permanent housing which is easy to install on premises.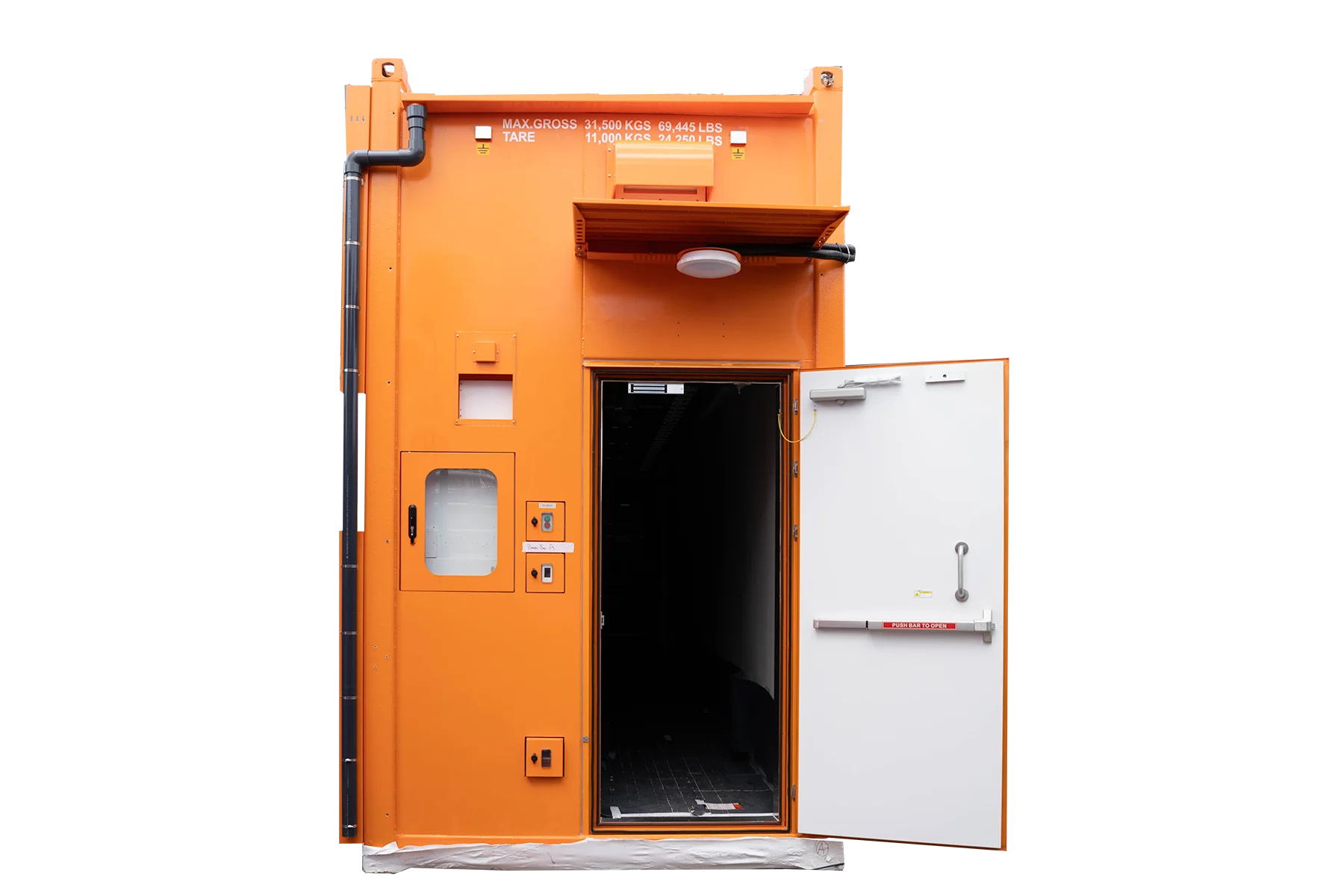 User-friendly Total Solution
ELINEX also delivers its emergency power solutions in prefab housing if desired. These 'pre-fabricated' solutions have several advantages. For instance, the installation is done entirely in advance at ELINEX. After that, it only needs to be placed and connected at the customer's site. After commissioning, the entire emergency power installation with modular housing can easily be moved within the company or, for example, when moving to another building. Various types of housing are available!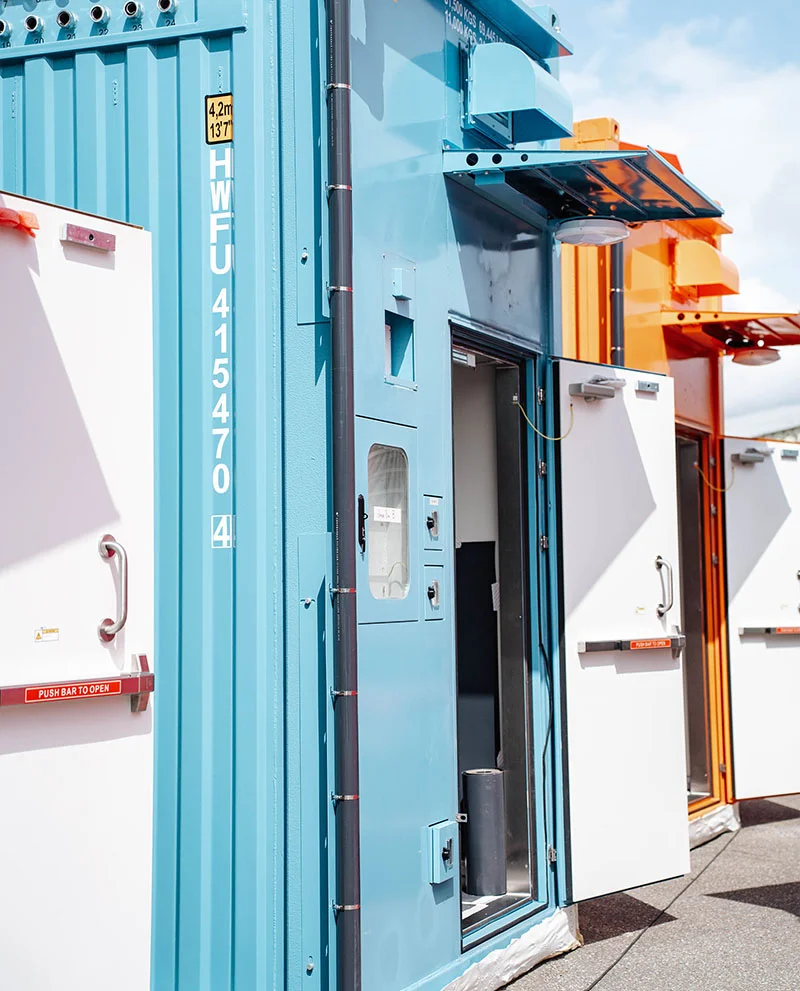 Prefab
What is prefab housing?
A prefab housing is a ready-made solution that is fully assembled by ELINEX. The housing can be made of concrete or be built in container form. Prefab housing can be assembled in any desired size. The solution is fully assembled at ELINEX and delivered Plug & Play at the customer's location and installed.
What are the benefits of prefab housing?
A suitable solution for every location
Always custom-made
Configurable according to personal needs
Production within a controlled environment
Very short lead time and implementation on site
Easy to transport, also during relocation
Installation can be set up outside a building; saving space
What can EPC be used for?
An ELINEX Power Container (EPC) can be placed at any location, both inside and outside a building. An EPC is an ideal solution if there is no space in a building to place a data room and/or emergency power solution. Besides, the space in a building can often be used for better purposes, such as rental or production, which directly generates money. Even at a temporary location, an EPC is an ideal solution, which is easy to move when relocating.
The ELINEX Power Container (EPC) is an all-in-one emergency power solution. The EPC is delivered ready-made in a standard ISO container, but can also be designed as a custom-made container. Once the EPC is placed at the desired location, it only needs to be connected to the installation present in the building. The EPC can be used as a permanent solution but can also be used as a temporary solution. The entire emergency power installation can be easily moved at any time.
Elinex Power Container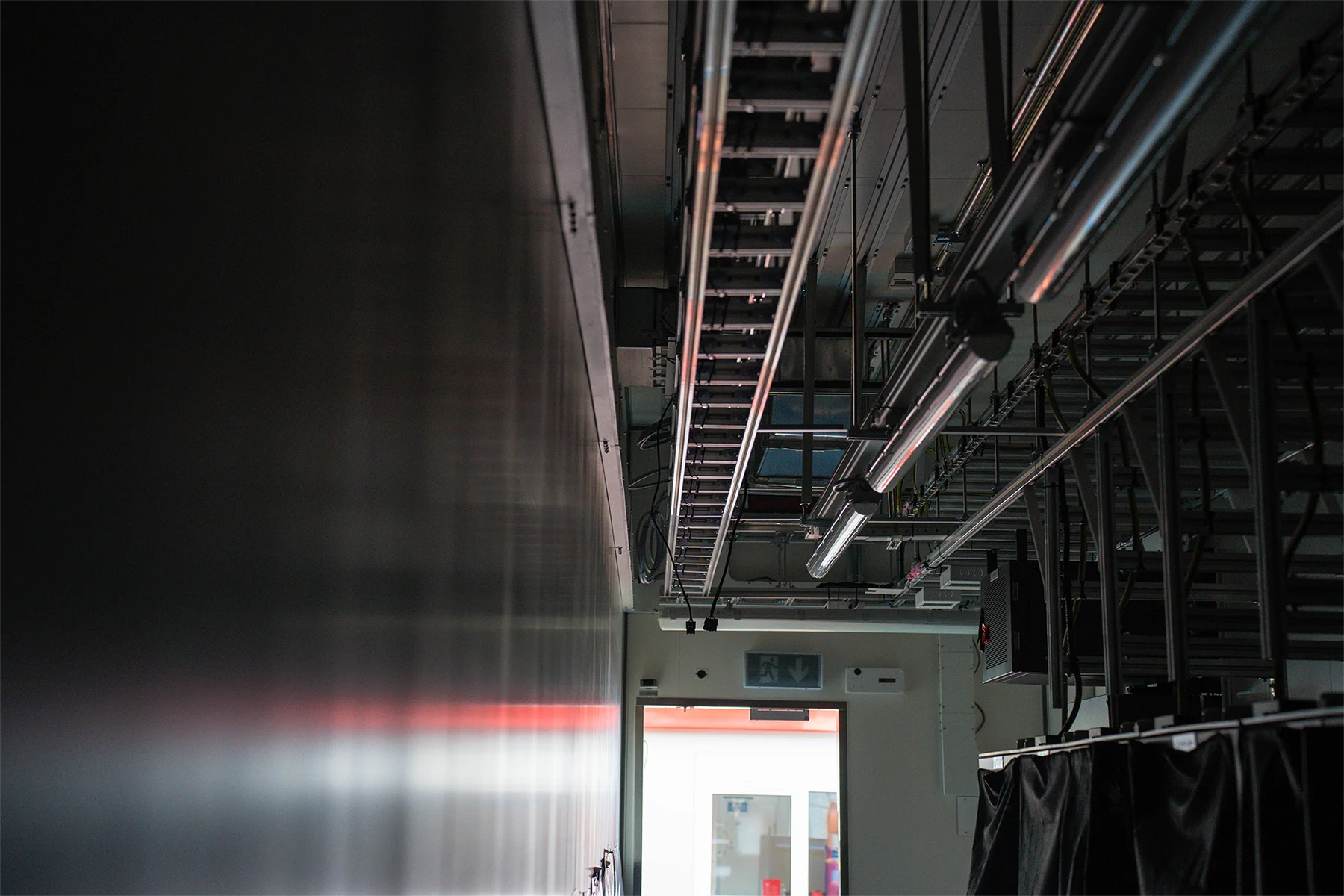 What components does an EPC consist of?
UPS - Uninterruptible Power Supply
NSA - Emergency Power Generator
EPMS - Power Management System
BACS - Battery Analysis & Care System
Switchgear and distribution boards
Cooling and ventilation systems
Access security
System Control Centre
Fire extinguishing/detection
We provide Prefab Housing

Contact or advice?