How we ensure that you always have power
Our team of experts will bring their expertise to improve energy infrastructures, so you will never be unpleasendly surprised.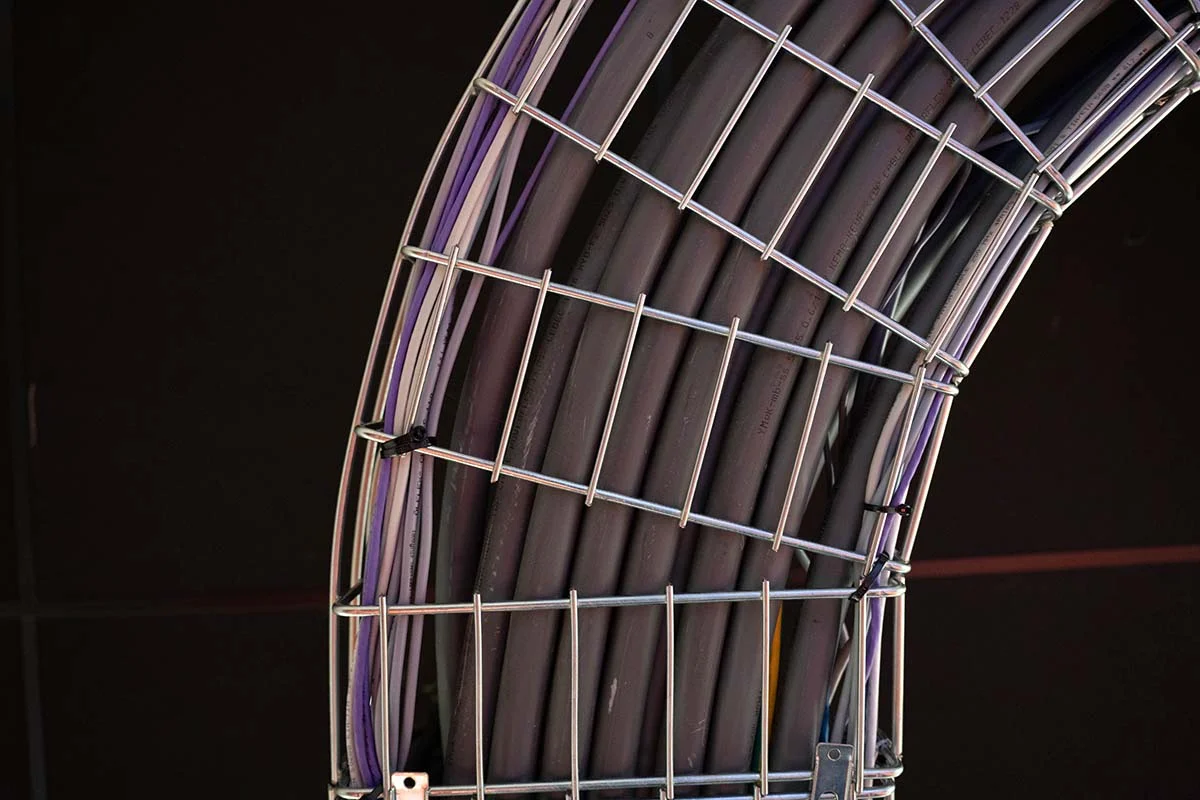 From Advice to Execution
ELINEX assists customers by mapping, inspecting, and evaluating existing energy infrastructures, and thereafter provides advice on the improvements to be made. Together with the customer, the entire process is tackled and discussed. After the advice, the order and execution follow. ELINEX provides all necessary components, such as the UPS, batteries, NSA, sub-distribution boards, cabling, bus ducts, switching solutions, distribution panels, and various peripherals. The entire advice and sales process is guided by the account manager, after which the project manager takes care of the execution and delivery together with the Service Engineer(s). Upon request, an extensive Site Acceptance Test can be carried out, with which the provided solution is extensively tested.
ELINEX specializes in the placement, installation, and commissioning of emergency power installations, even at the most difficult-to-reach locations. The systems we deliver consist of multiple components and offer a comprehensive solution, so you don't have to worry in the event of a power outage.
Always a tailor-made emergency power supply!
We provide Energy Infrastructure
Team of experienced experts
ELINEX Service Engineers are fully qualified to install an electrical installation according to NEN-1010 standards. In practice, this concerns the connections between, for example, the UPS, the battery configurations, the NSA, (bypass) switch cabinets, distribution boards, ATS (automatic transfer switch), and STS (static transfer switch), and the power grid. The Service Engineers are trained annually on the latest emergency power solutions, so the quality and availability are always guaranteed. Should an unexpected failure occur? The ELINEX Service Team consists of more than 20 professional Service Engineers who are available 24/7 for you!

VodafoneZiggo
Elinex provides emergency power systems for our LCs (local centers), RCs (regional centers), and DCs (data centers).

Applied Medical Europe
Applied Medical Europe is a subsidiary of an American parent company and is a manufacturer of instruments for the medical industry, which are used within operating rooms in hospitals.

Oldelft Benelux
In collaboration with Oldelft Benelux BV, Elinex has provided an emergency power solution to the Solutions Diagnostic Center of Jahmale Med in Liberia, Africa.

Vopak
With three chemical terminals (Botlek, Chemiehaven and TTR) and one in Rotterdam Europoort (oil), Vopak Terminals pumps chemicals and oil around the clock on behalf of its clients.

Global-E
On Wednesday, June 24, the ceremonial turn-key handover of the delivered total solution took place.

Botlek Tunnel
Croonwolter&dros and ELINEX will provide emergency power installation for the Botlek Tunnel until 2035. On the A15 between Rotterdam and Europoort, 111,000 cars traverse the Botlek Tunnel daily. The A15 serves as a crucial link between the expanding...

Police
They are a 24-hour business, and therefore, a continuous power supply is vital.
DHL
Who doesn't know them, DHL. Customers depend on them 24/7, which is why power outages are a worst case scenario. View our solution.

Plus Supermarkets
We all regularly stand in line at the checkout when we go grocery shopping. Imagine if there were problems with the power supply to the cashier systems at that moment.

Contact or advice?