Quick Service.
Effective Results.
Reliability is central to back up power provisions. An back up power solution should never fail after commissioning! ELINEX, with its own service team of 20 certfied Service Engineers, is organized to fully unburden you in this aspect.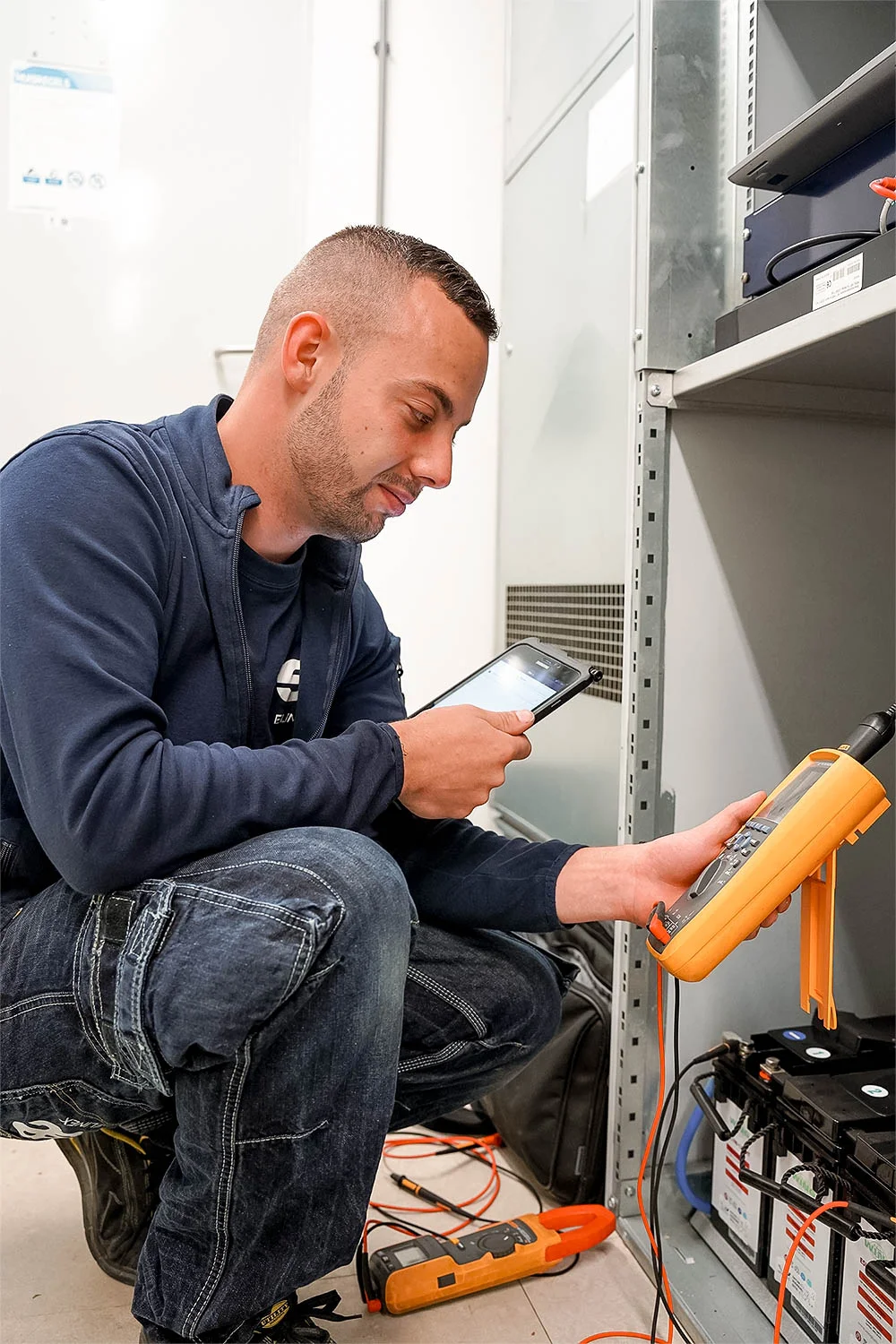 Brand-independent Maintenance
ELINEX provides both preventive and corrective maintenance for all brands of UPS systems, emergency generators, battery configurations, and peripheral equipment. An emergency power solution must always be reliable and available.
Annual preventive UPS maintenance is a must. After all, you have purchased an "insurance" against power outages. This must remain reliable after installation, during its operation, and throughout its lifespan. ELINEX provides maintenance contracts for individual systems or for entire networks. We can also set up and maintain a multi-year plan and also think along in efficient maintenance for, for example, 25-year PPS projects (DBMO).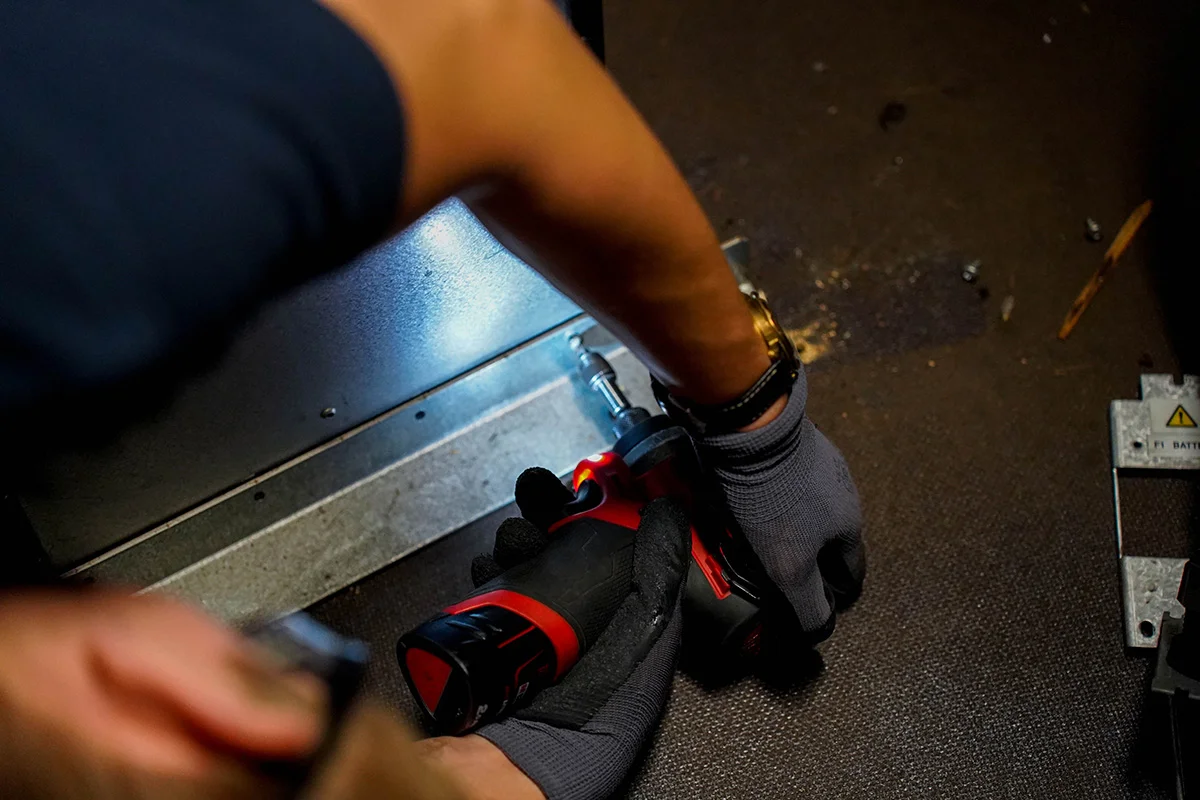 Repairs
Our specialized service team carries out repairs at ELINEX or at your location. For the brands we have in our own portfolio, we manage our own stock of required parts and materials.

ELINEX cannot guarantee that all defective UPSs can be repaired. Our process is set up so that we first make a diagnosis regarding the defective device. The ELINEX service engineer performs a measurement & analysis for this. Then this analysis, along with suitable advice in the form of a quote, is fed back to you to determine the next action. For smaller single-phase UPS systems, you can send them to ELINEX and we will check them for you.
Maintenance Contracts
With a preventive maintenance contract, you are assured of an annual check by our specialists, during which your emergency power equipment is thoroughly checked according to a fixed procedure. Any malfunctions can thus be rectified in time. We are happy to discuss the possibilities with you.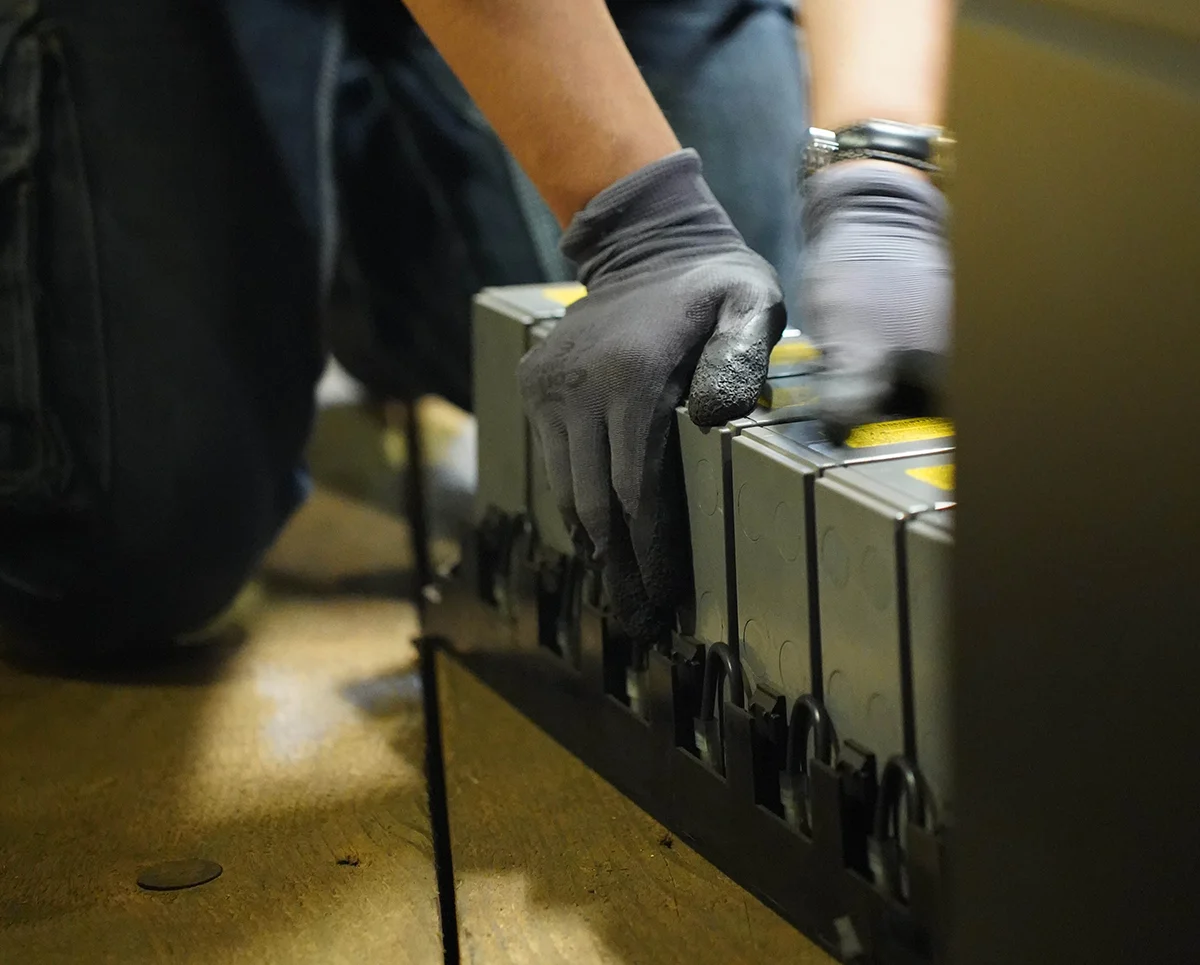 Battery Replacement
ELINEX replaces batteries for all brands of UPS'es, both small and large. Within our organization, we work with our own battery specialists, and Elinex has also entered into contracts with well-known battery manufacturers. Regarding lifespan, Elinex adheres to the Eurobat standard. We recommend taking out a maintenance contract so that periodic checks are also carried out on the associated battery configuration. Elinex has also developed a battery monitoring system with its EPMS solution, read more about BACS here.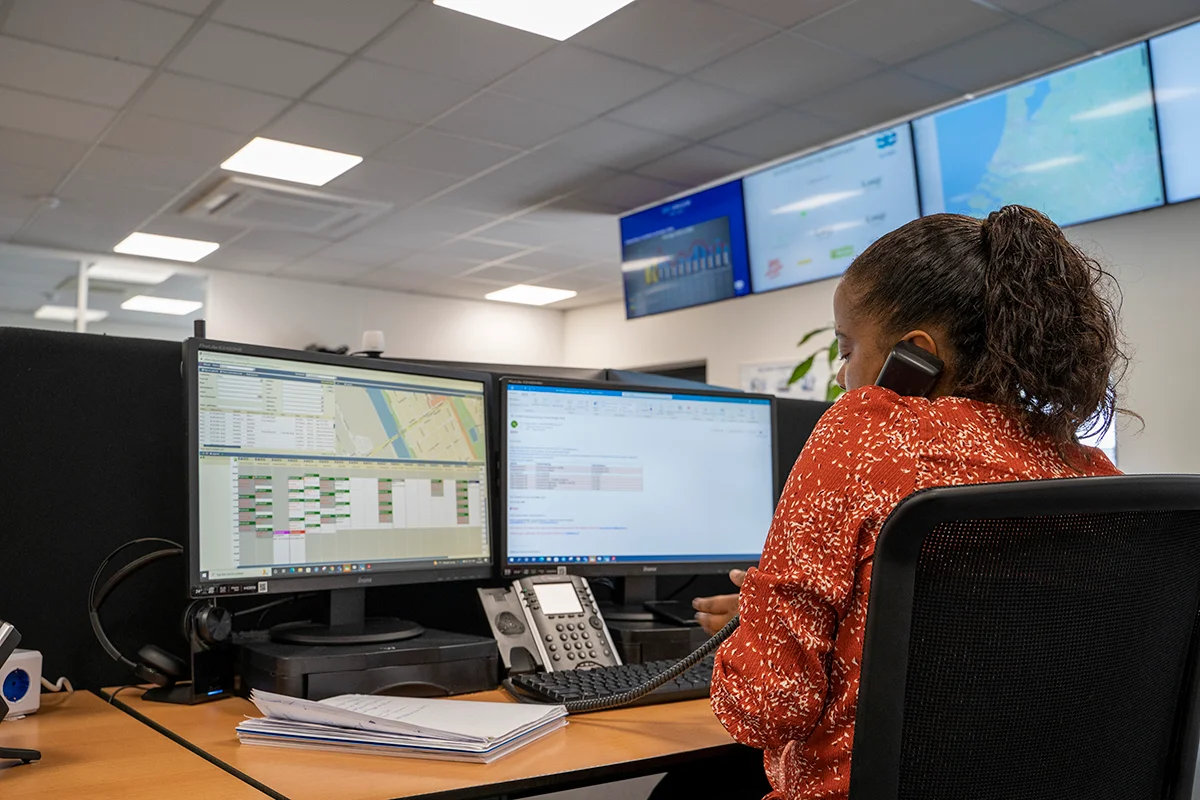 24/7 Emergency Service
A malfunctioning UPS system or other emergency power device requires a quick diagnosis, repair, and possibly a (temporary) replacement solution by a specialist. With its 24/7 emergency service, ELINEX can guarantee to be on-site within 4 hours in the Benelux. ELINEX has parts in stock, as well as replacement devices as a temporary solution.
Power management
Our team of experts carries out measurements on-site for various purposes. Before we start with an emergency power supply for your company, for example, we map out in detail what your energy consumption looks like. The average energy values, but certainly also the outliers, are essential factors in the design phase of an emergency power supply. This ensures that you are always guaranteed the right system.

Measurements are also essential for energy storage through a battery energy storage solution (BESS). This system allows you to store energy that you can use later. A thorough analysis of current energy consumption is crucial for optimal installation.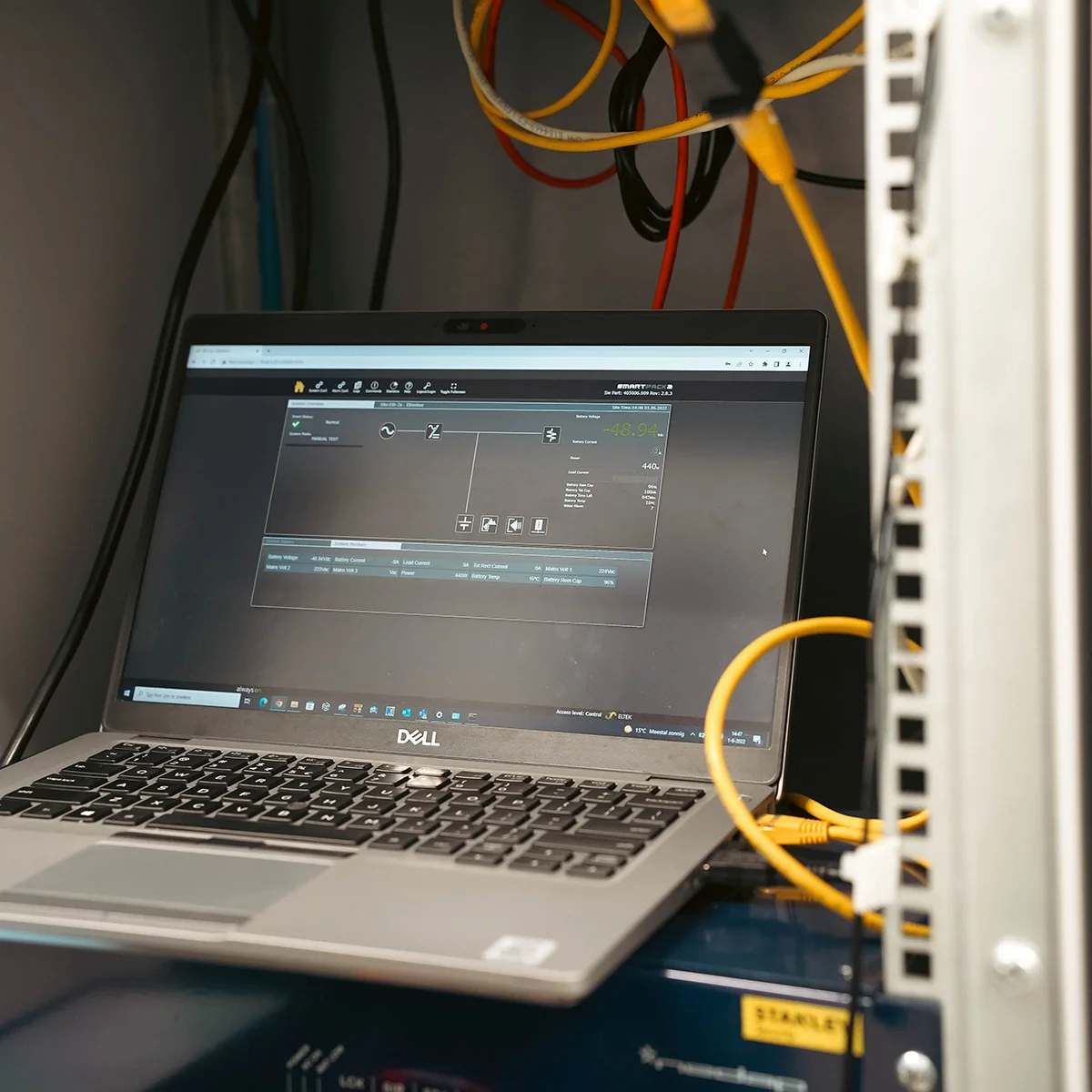 Contact or advice?