ELINEX Press Release.
Ridderkerk, 15th of June 2023
We are proud to release that last week ELINEX Power Solutions has reached an agreement with Data center Serverius for creating a new protected B-feed in their Dronten data center, to ensure a complete independent power backup. This is in line with the vision and goals that Serverius has set for itself. Recently, Serverius IT infrastructure and CapMan have forged a strategic partnership to create a new European platform of data centers.
Currently, Serverius has three data centers in The Netherlands. The locations are Dronten (SDC1), Meppel (SDC2) and Apeldoorn (SDC3). Serverius provides IT infrastructure services such as Colocation, Connectivity, Storage, and DDoS protection services in Europe. These services are mainly used by international companies that require the highest quality IT infrastructure services. As one of the largest colocation data center and IP network infrastructure suppliers in the Netherlands, Serverius offers the highest quality of service for anyone who needs a European presence.
ELINEX is a brand independent organization with more than 36 years of experience in the field of uninterruptible power solutions. In this case, Elinex will provide the entire project for Serverius, from design to delivery and from commissioning to maintenance.
For this Project ELINEX delivers a complete data center solution, from the grid to the end-user. ELINEX provides the new Huawei PowerPod 3.0 solution, which contains a Main Distribution Board (MDB) and two integrated Huawei 5000H 600 kW UPS-es, with a total power capacity of 1,2MW. These modular UPS-es are connected to 4 Huawei Li-Ion LFP-4 cabinets with integrated fire suppression, thus achieving a wide autonomy time. With this state-of-the-art expansion, Serverius is once again able to achieve higher efficiency within the data center, and also to meet the ever-increasing demand for high available colocation.
ELINEX will also deliver within her project scope a complete Starline Busbar and metered PDU installation to connect, distribute, measure and monitor the power from the MDB to the racks. Also 5 Automatic Transfer Switch (ATS) panels will be installed to achieve cooling redundancy.
Elinex takes care of the entire project from start to finish with her project team and will unburden Serverius completely. We thank Serverius for its trust in Elinex and Huawei.
For more information about Elinex you visit our website www.elinex.com or contact Tom Faber via TomFaber@elinex.com.
For more information about Serverius you can visit www.serverius.netor contact Gijs van Gemert at gijs@serverius.net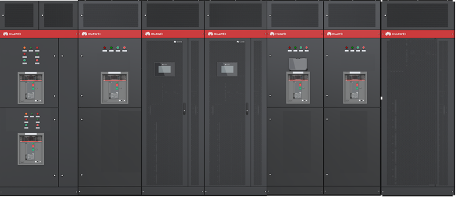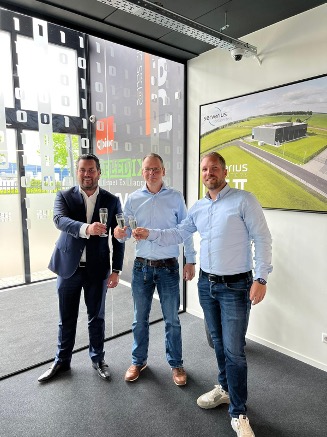 ---