The Huawei FusionPower6000 3.0 has successfully passed the test verification by TÜV SÜD, the world's largest and oldest TÜV organization. This is the first time in the industry to complete a test for the 2.5 MW FusionPower6000 3.0, demonstrating Huawei's strong technical capabilities in the field of distribution. Additionally, it serves as a reference for standard PowerPOD tests in the industry.
TÜV SÜD is a prestigious external testing and certification organization with decades of experience in researching data center solutions, industry standard formulation, and product testing and certification. It also has a global expert network, an advanced testing environment for data center products, and an authoritative testing and certification system.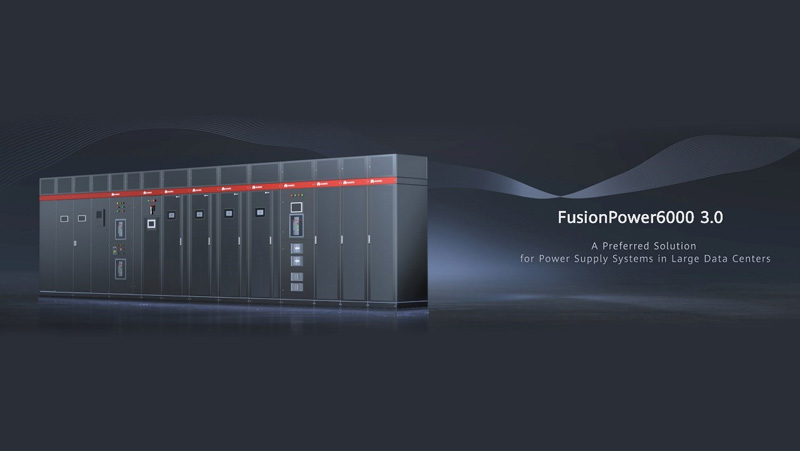 The China Electronic Energy Saving Technology Association (CEESTA) recently released the Code for Prefabricated PowerPOD of Data Centers, which stipulates that PowerPOD must be tested for energy efficiency, temperature rise, and energy and environmental monitoring during performance testing.
Against this backdrop, Huawei entrusted TÜV SÜD to conduct comprehensive tests on the 2.5 MW FusionPower6000 3.0 in a professional environment. The test results demonstrate that the FusionPower6000 3.0 meets the requirements for system efficiency, temperature rise, mode switching, system reliability, and maintainability.
For system efficiency, the test results show that the Huawei FusionPower6000 3.0 achieves full-link efficiency with the highest efficiency reaching 97.8% under various linear loading operating conditions (98.3% in actual tests), which is significantly higher than that of traditional solutions. For mode switching, the FusionPower6000 3.0 allows a 0 ms transfer time for all modes, meaning it takes 0 ms to switch from S-ECO mode to double conversion mode or battery mode when the bypass input is abnormal. This ensures uninterrupted operation of the data center.
For system reliability and maintainability, testing was conducted under high-temperature operating conditions at different load rates. According to the results, the system operates correctly within the preset temperature range of 0-40°C, with much lower temperature rise than specified in related requirements. Simultaneously, the test proves that the core components of FusionPower6000 3.0 are modular and hot-swappable, with a 5-minute replacement and plug-and-play.
Furthermore, the software functional test indicates that the intelligent iPower features include full-link visualization, switch settings, AI-based low-load and high-temperature prediction, lifetime prediction for key components, and switch status evaluation. Thanks to the intelligent iPower function, the FusionPower6000 3.0 can monitor the temperature of the entire link in real time, reducing the SLA error rate by 30%. The lifetime of key components and vulnerable parts, such as capacitors and fans, can be predicted in advance to prevent potential risks and enhance the safety and reliability of the data center's power and distribution system. This is part of the efforts to transform O&M from passive alarm reporting to proactive prevention.
In line with the trend of global digitization and low carbonization, there is a gradual shift from data centers with thousands of racks to data centers with tens of thousands of racks. It is urgently required for a power supply and distribution system, the power heart of data centers, to move towards high density, efficiency, and reliability. Characterized by high density, space savings, fast delivery, high efficiency, energy savings, security, and reliability, the Huawei FusionPower6000 3.0 can ensure efficient and stable operation of various (large) data centers now and in the future.
For more information, please contact our sales department.
---