Centiel UPS Systems
With Centiel, ELINEX has opted for Swiss quality. Centiel is a reputable UPS brand, offering a very extensive portfolio.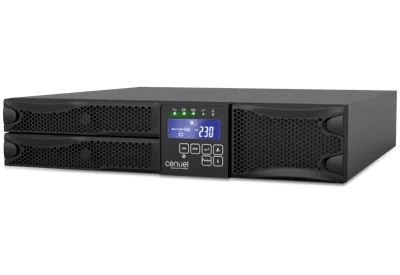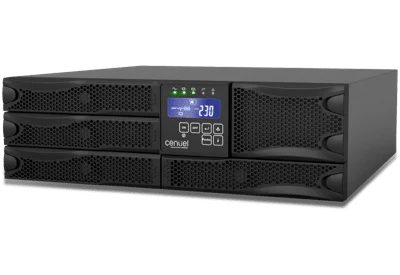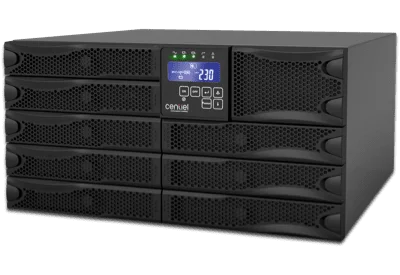 EssentialPower
EssentialPower is a Swiss-made 1-phase, online double conversion Uninterruptible Power Supply (UPS). An advanced and compact UPS available in power capacities of 1, 2, 3, 6, 10, 15 and 20 kVA. EssentialPower is the best solution for small network devices, servers, point-of-sale, workstation clusters, and light industrial installations. The series meets every entry-level business-critical application that requires high availability and flexibility.
EssentialPower is designed to be compact and lightweight, making it easy to install and fitting into tight spaces, making it suitable for various environments with limited available space.
Advantages

Proven reliability (with over 30 years of experience)
Standalone Tower or 19" Rack-mount configurations
Connectivity: USB, RS232
EPO contact inputs for remote shutdown
Cold start
Parallel possibility from 6 to 20 kVA
Possibility to connect up to 4 battery modules to provide several hours of autonomy time
Rotatable display
Optional manual maintenance bypass switch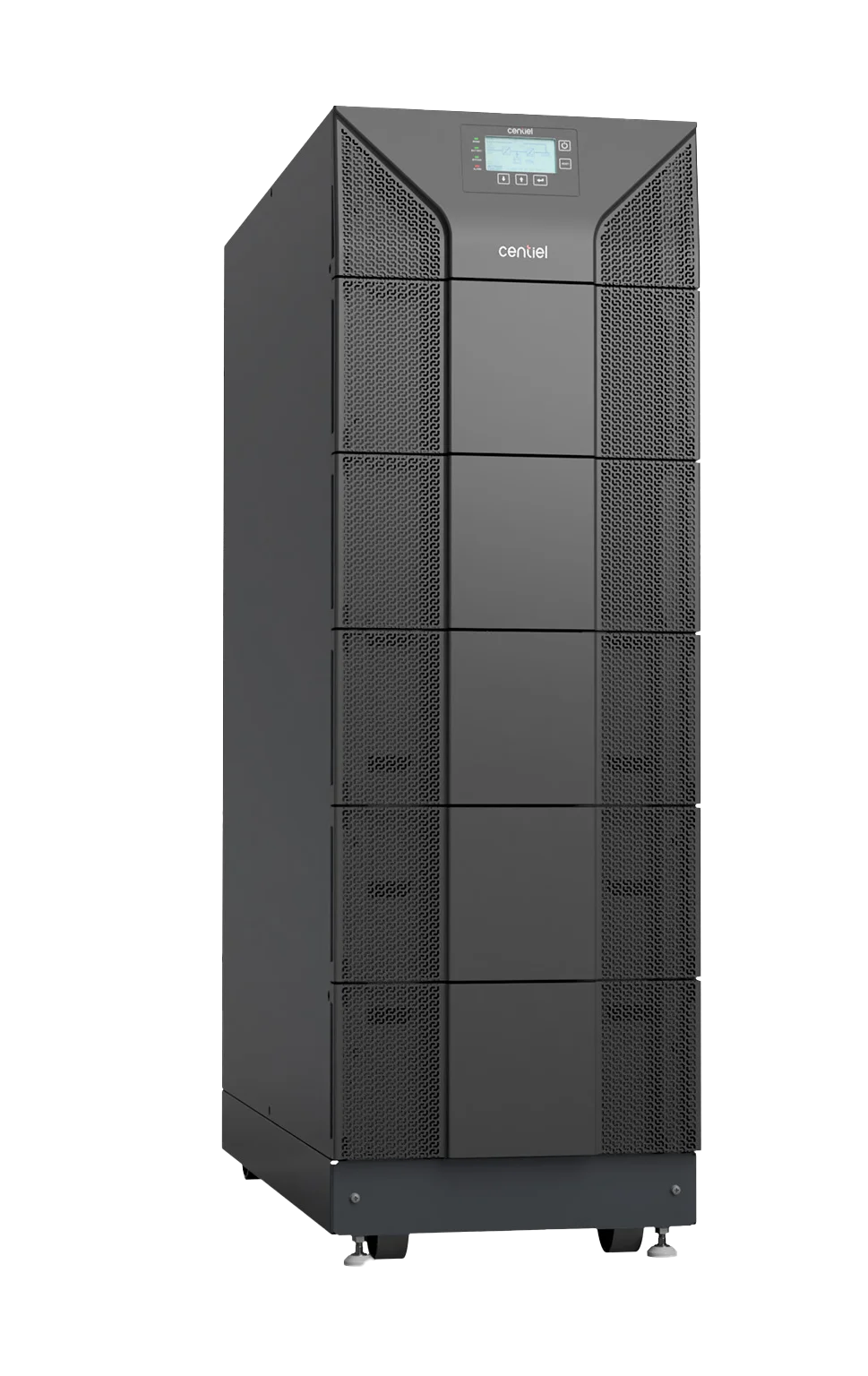 PremiumTower
The PremiumTower is a Swiss-made 3-phase, online double conversion Uninterruptible Power Supply (UPS). An advanced and compact monoblock UPS available in power capacities of 10, 20, 30, 40, and 60 kW. PremiumTower is the best solution for small and medium-sized data centers, IT networks, and any critical application. The series is characterized by a very small footprint, high efficiency, and a high degree of expandability: the UPS can be expanded with various communication cards, and can be customized by incorporating a transformer in the frame for voltage step-up/step-down or galvanic isolation. At the same time, the high efficiency of 96.6% in double conversion and 99.4% in Ultra-safe ECO mode guarantees maximum energy savings and the lowest Total Cost of Ownership (TCO).
Advantages
Proven reliability
Advanced performance (cost savings)
High efficiency of over 96% in online operation (99.4% in ECO mode)
Unity Power Factor (kVA = kW)
Simple service (replaceable plug & play components)
Flexibility (wide range of options)
Compact dimensions; UPS and batteries in 1 housing
Power factor 1.0: kVA = kW
Large battery voltage range and extensive possibilities
User-friendly LCD display
Components directly accessible, internal modules Plug & Play
Redundant control and communication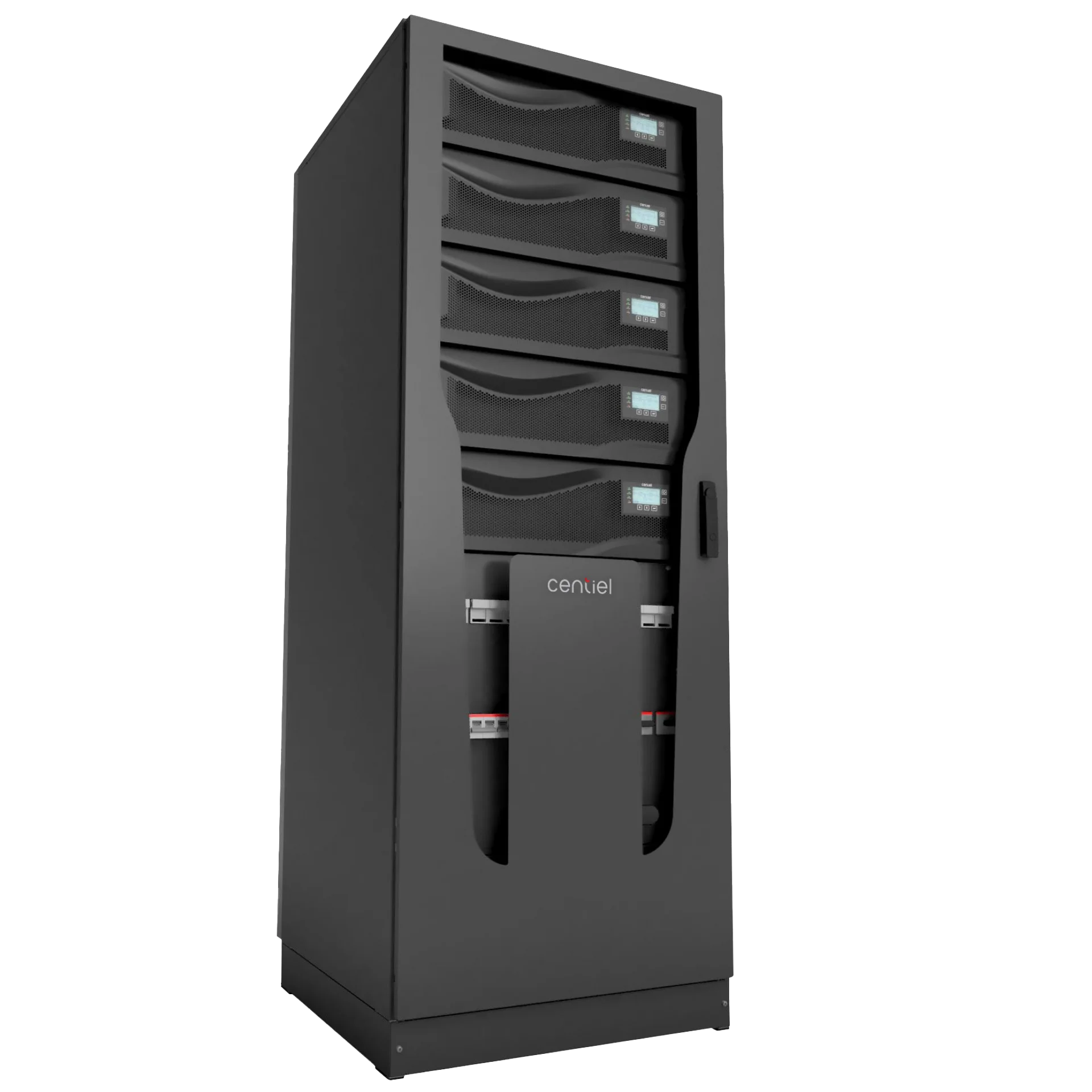 CumulusPower
CumulusPower consists of modules with a power rating of 10, 20, 25, 50 and 60 kW, which can be placed in separate racks with a total power rating of 20kW to 600kW. Moreover, the Power Racks can be expanded to 3.6 mW with up to 60 modules through horizontal parallels. The CumulusPower range is designed to protect small and medium-sized data centers and other business-critical applications with a maximum power rating of up to 3.6 mW.
The technology combines a unique Intelligent Module Technology (IMT) with a fault-tolerant parallel architecture, Distributed Active-Redundant Architecture (DARA), which meets the highest availability and reliability requirements.
Benefits
High availability
Full redundancy
High efficiency 97%
Bridged redundancy
No single point of failure
Small footprint
Get what you pay for (kVA = kW)
Ad-hoc solutions
Minimized Total Cost of Ownership
Swiss quality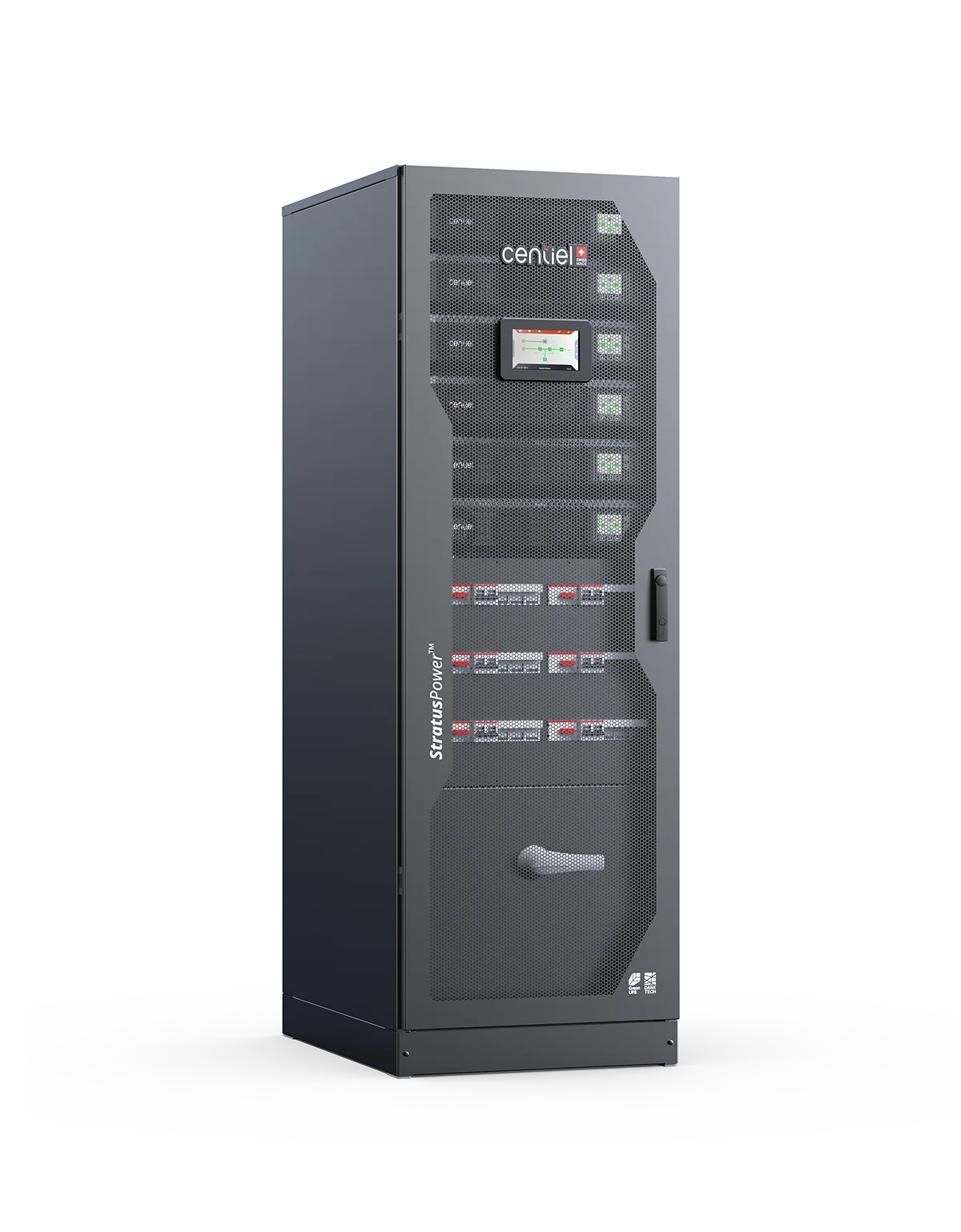 StratusPower
StratusPower™ - the ultimate UPS for data center applications. StratusPower is a state-of-the-art UPS system designed to meet the stringent demands of data center operators. The three-phase modular UPS covers the power range of 50 to 1,600 kW in a single cabinet and can be paralleled for 3,750 kW uninterrupted power.
One of the key features of StratusPower is the innovative topology, referred to as DARA (Distributed Active-Redundant Architecture), which guarantees full availability without a single point of failure. Each UPS module is independent, redundant, and interconnected, maximizing the Mean Time Between Failures (MTBF) and ensuring power to critical applications with a nine-nines (99.99999999 percent) uptime guarantee.
Benefits
Swiss made - designed and made
No Single Point of Failure
Fully distributed
19-inch dimension
From 50 kW - 1.6 mW
97.6% VFI efficiency
Low TCO - 15 years lifetime caps and smart fans
Smart energy peak saving, self-test
Space-saving footprint of 714 kW/m²
Fully connected

Contact or advice?