Eaton DC Systems
The Eaton DC systems are characterized by flexibility, scalability, and ease of use. The devices can be used as rectifiers in an alternating current environment, but also - in combination with batteries - as an emergency power supply.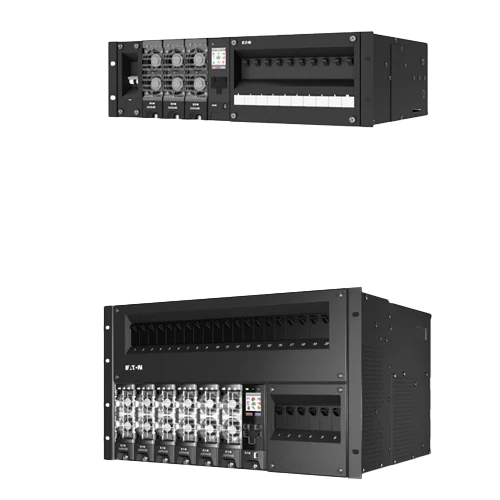 Eaton DC - APS3 & APS6 series
Eaton Access Power Solutions provide you with a compact, efficient, flexible, and reliable secure DC power supply. These 19" rack mount systems are available with up to 3 or 6 of the Eaton Access power rectifier modules and are ideal for small to medium-sized telecommunications and industrial applications. The APS series is also available in an APS9 or APS12 series with up to 9 or 12 rectifier modules (only 48 V).
Benefits
High efficiency and power density
The Eaton APS3 and APS6 series are compatible with Eaton Energy Saver (ES) Access rectifiers providing an operational efficiency of over 96%
Configured software and quick online expansion of rectifiers (hot swap) ensure that the APS3 and APS6 series deliver secure power for your local equipment, roadside terminals, data networks, and IP routers.

Contact or advice?