Eaton UPS Systems
Eaton UPS systems provide high-quality, reliable backup power for every application from network cabinets and server rooms to data centers.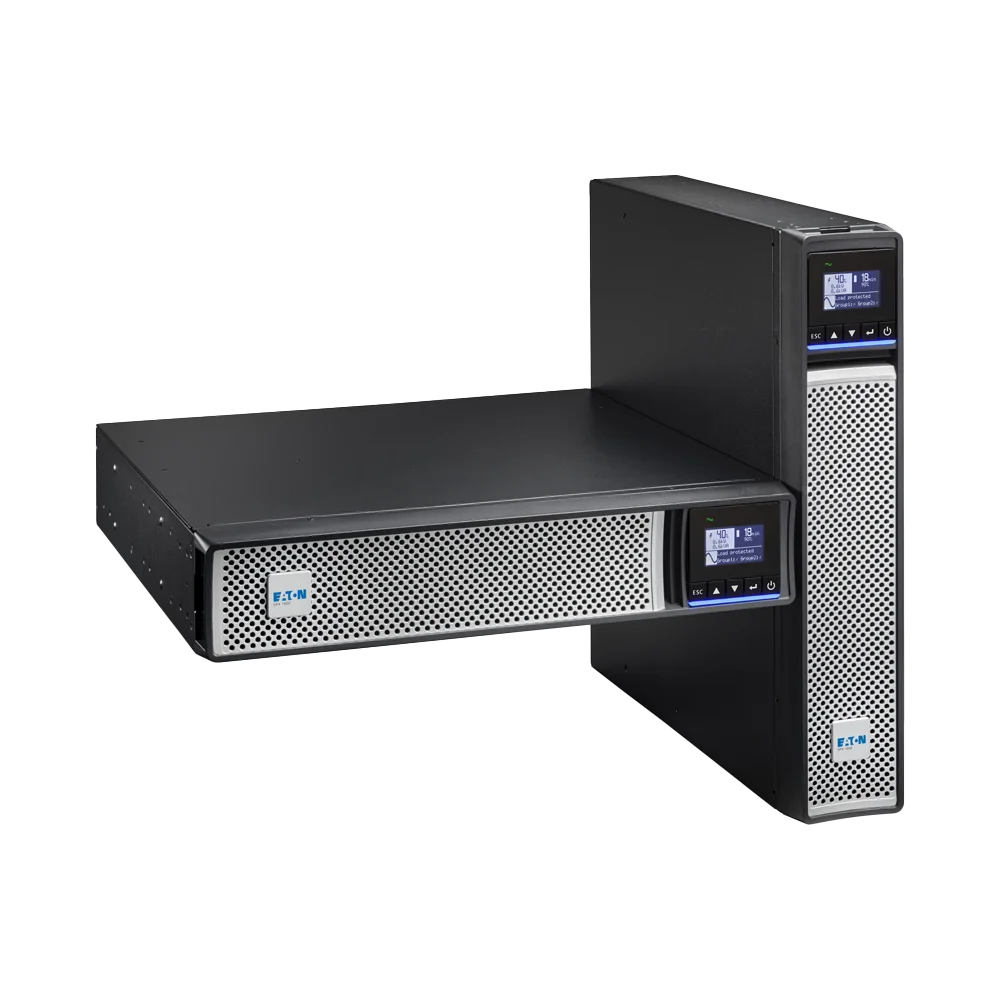 Eaton 5PX
The new Eaton 5PX Gen2 UPS provides Enterprise Networks and Edge IT equipment with the best line-interactive power protection, maximizing IT space and business continuity. The Eaton 5PX Gen 2 UPS offers powerful tools for remote monitoring, integration with IT architecture, and implementation/maintenance of a large number of UPS systems remotely.
Benefits
Easy to use
The innovative graphic LCD display allows for simple and intuitive configuration of the 5PX Gen2.
Efficiency
The 5PX Gen2 UPS delivers 11% more power to connected servers than other UPS systems thanks to its new power factor (VA=W). The entire range of 5PX Gen2 UPS is certified with Energy Star 2.0 for maximum efficiency.
Safe and flexible
Provides priority to digitally connected devices for maximum uptime of critical services. Power switching and disaster recovery are easy to manage via load segment control. Netpack models protect your infrastructure with dual cybersecurity certifications (UL 2900-1 & IEC 62443-4-2) and offer connection to Eaton's Cyber Secured Monitoring cloud.
Eaton 9PX
The Eaton 9PX UPS offers energy-efficient protection for small & medium-sized data centers, IT rooms, and infrastructures. Delivering double conversion protection with 40% less energy consumption, the 9PX is the perfect UPS for IT and facility managers concerned with energy costs and looking for next-generation power protection solutions.
Benefits
More power
The Eaton 9PX (1-3 kVA) is the first UPS in its class with a power factor of 1.0 (VA=W).
Energy-efficient
The Energy Star-qualified 9PX UPS offers the highest efficiency level, reducing energy and cooling costs.
Virtualization ready
With the optional network card and Eaton's Intelligent Power® Software Suite, the 9PX seamlessly integrates with leading virtualization environments and cloud orchestrations tools.
Pay as you grow
The 9PX (5-11 kVA) can be paralleled to obtain double the power of a single device using HotSync technology, with no additional costs at the initial purchase.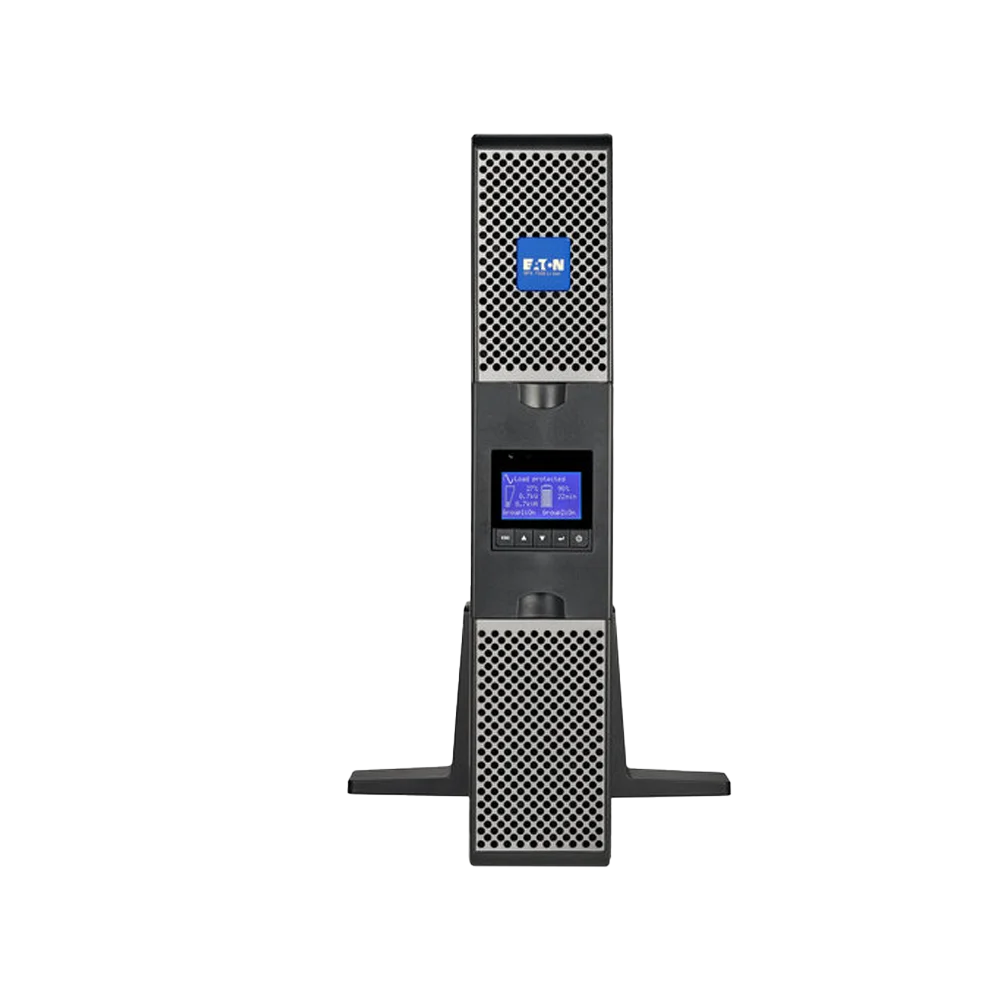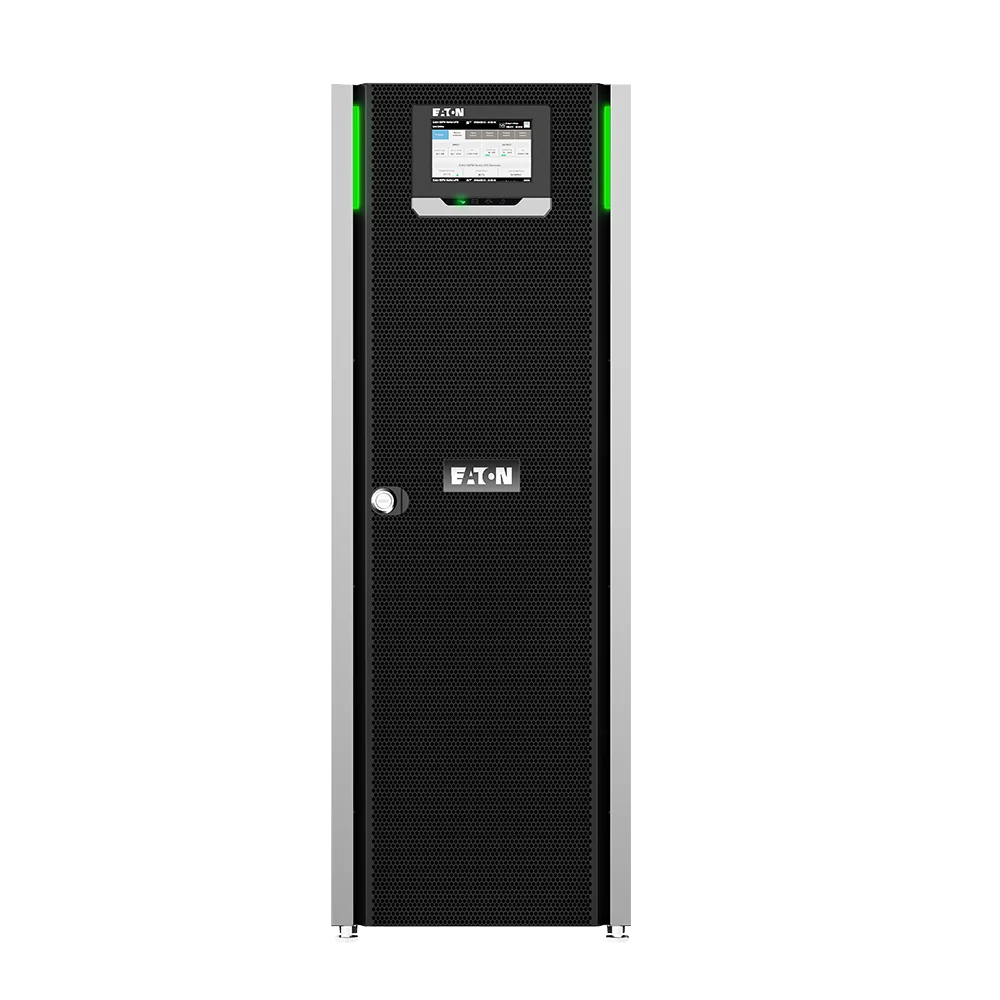 Eaton 93PS
Within the category of UPSs for data centers and installations, Elinex delivers the Eaton 93PS, 93PM, and the 9395P. UPS systems within this category are available up to the maximum power of 1200kVA.
Benefits
Lowest Total Cost of Ownership
Eaton's Energy Saver System (ESS) increases the efficiency levels of the Eaton 93PS to 99% and saves you more than €10,000 in operating costs over five years.
Maximum availability
The Eaton 93PS UPSs are designed to maintain a constant, uninterrupted, and clean power supply.
Future-ready
Eaton's 91PS and 93PS UPSs are particularly intelligent UPSs and are both ready for cloud applications and virtualization.
```

Contact or advice?