ELINEX Residential Emergency Power Generators
Especially for the smaller segment with applications such as larger villas and Small Office Home Office (SoHo), we have developed this emergency power generator (NSA) to be more self-sufficient and to be able to generate your own electricity during (prolonged) power outages. This solution is mobile, can be set up anywhere, and is available in various power capacities.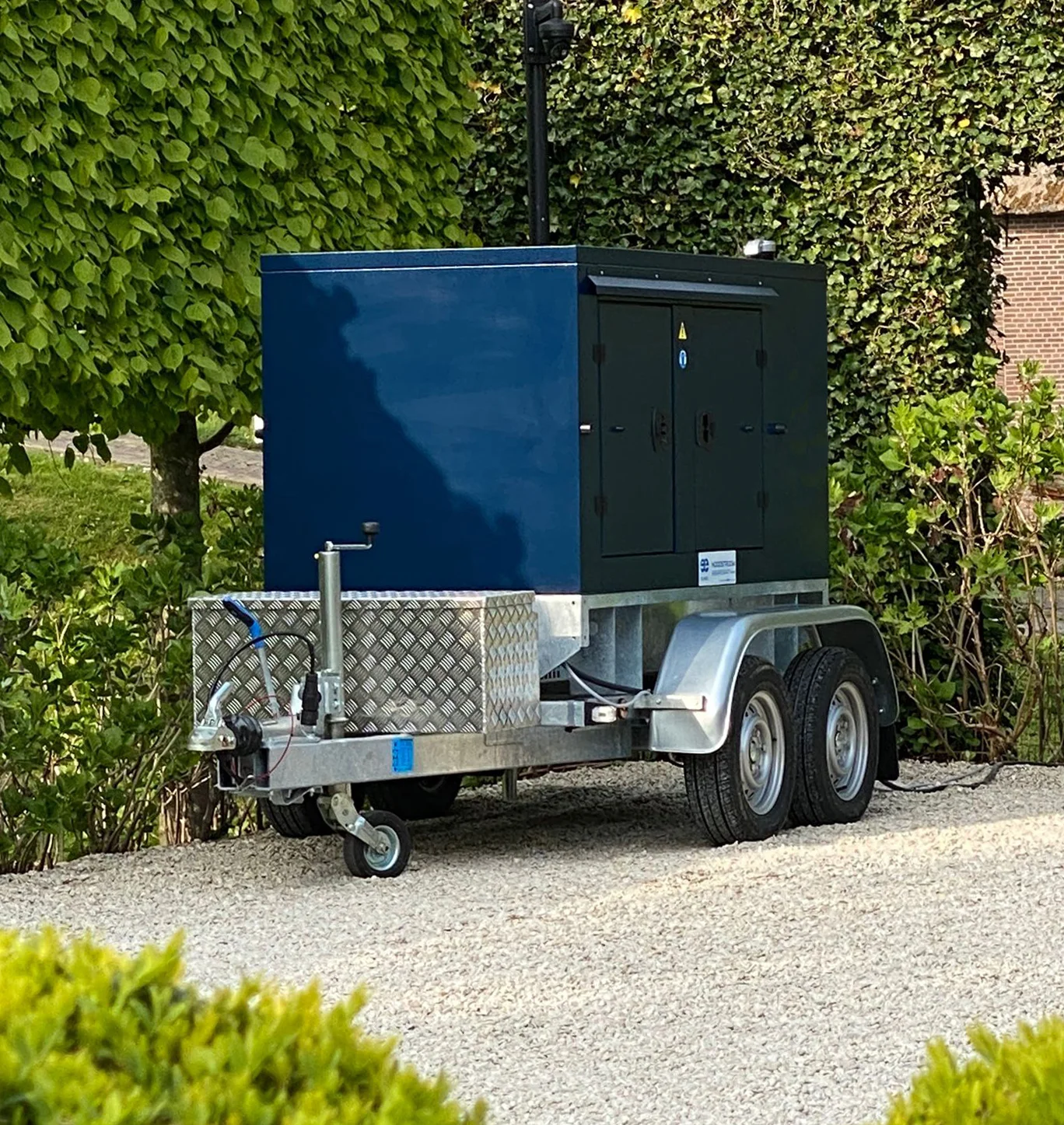 Residential NSA
The certainty of always available grid voltage is diminishing with issues in the entire chain of our energy supply expected to grow within now and the coming 10 years.
This mobile emergency power generator is built on a custom-made trailer so that it can be transported and possibly used multi-purpose. This way, you can use this solution both commercially and privately, place it at a fixed location and/or move it yourself without having to deploy a crane.
Self-sufficient
ELINEX can assist you with a total solution to become more self-sufficient in your energy supply. If you have solar panels, a battery storage system (BESS) can be connected to it, so that you don't return the remaining generated electricity but store it for use at another time, for example, at night.
This emergency power generator solution can be integrated stand-alone or within such a complete installation so that you always have a reliable backup for electricity generation. In the scenario that there is no grid voltage, the sun isn't shining, and the battery storage system is empty, you still have access to your own electricity.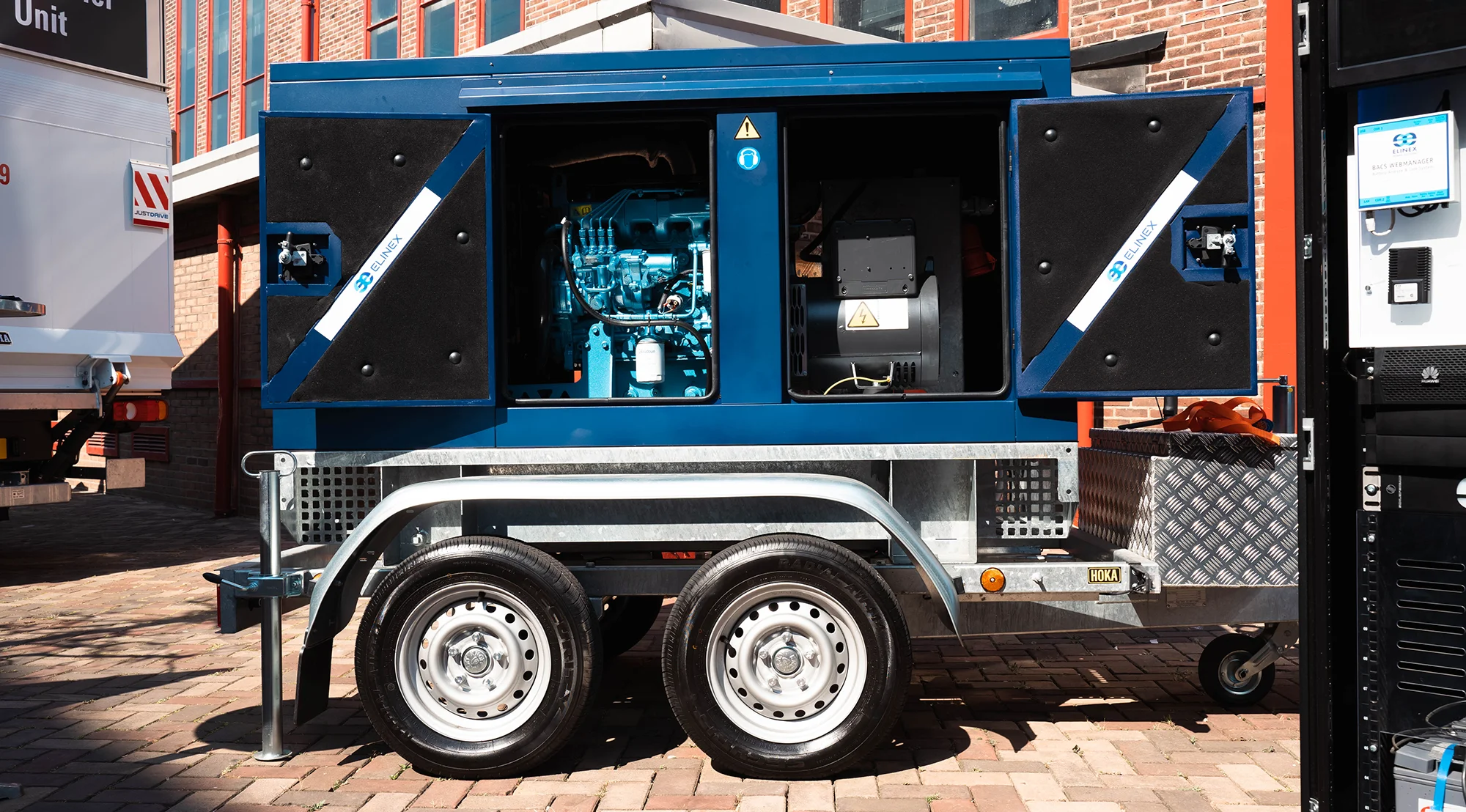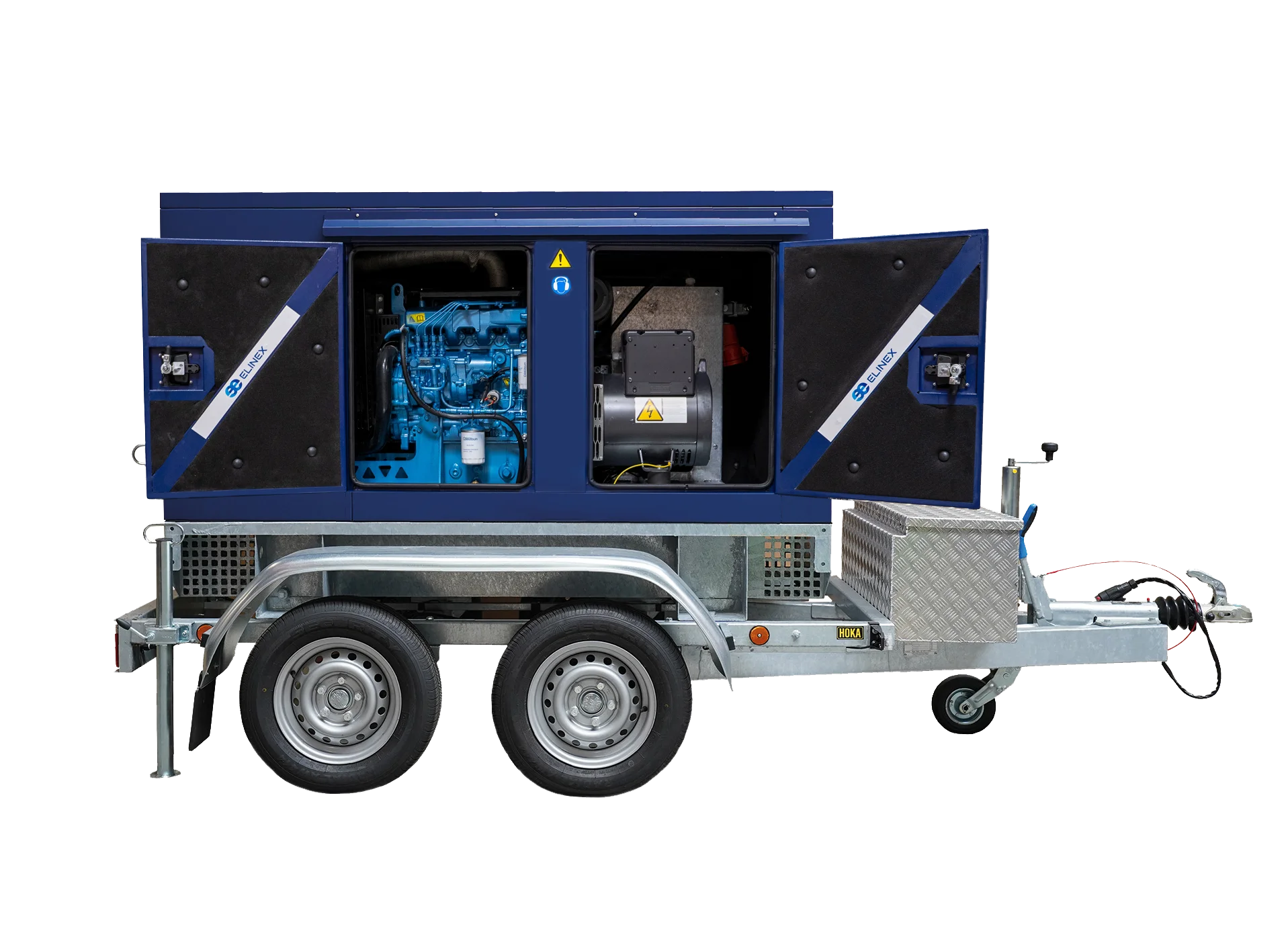 Autonomy Time
This solution is standardly equipped with a 200-liter diesel sub-tank. At full load, you can continuously generate 14KW for 40 hours. If you consume less KW and switch off the NSA at night, for example, you can spread the fuel consumption over several days. The NSA can also be connected to a larger external fuel tank. The NSA can be refilled at any time by having a tank truck come or by driving the mobile NSA to a filling station.
Advantages
provision of installation and electrical modifications
provision and installation of ATS – Automatic Transfer Switch
provision and installation of plug & play connections and cabling
trailer is equipped with storage box for the cabling
provision and installation of emergency power generator incl. 200L fuel
delivery and user training
offer for periodic maintenance and possibly fuel filtration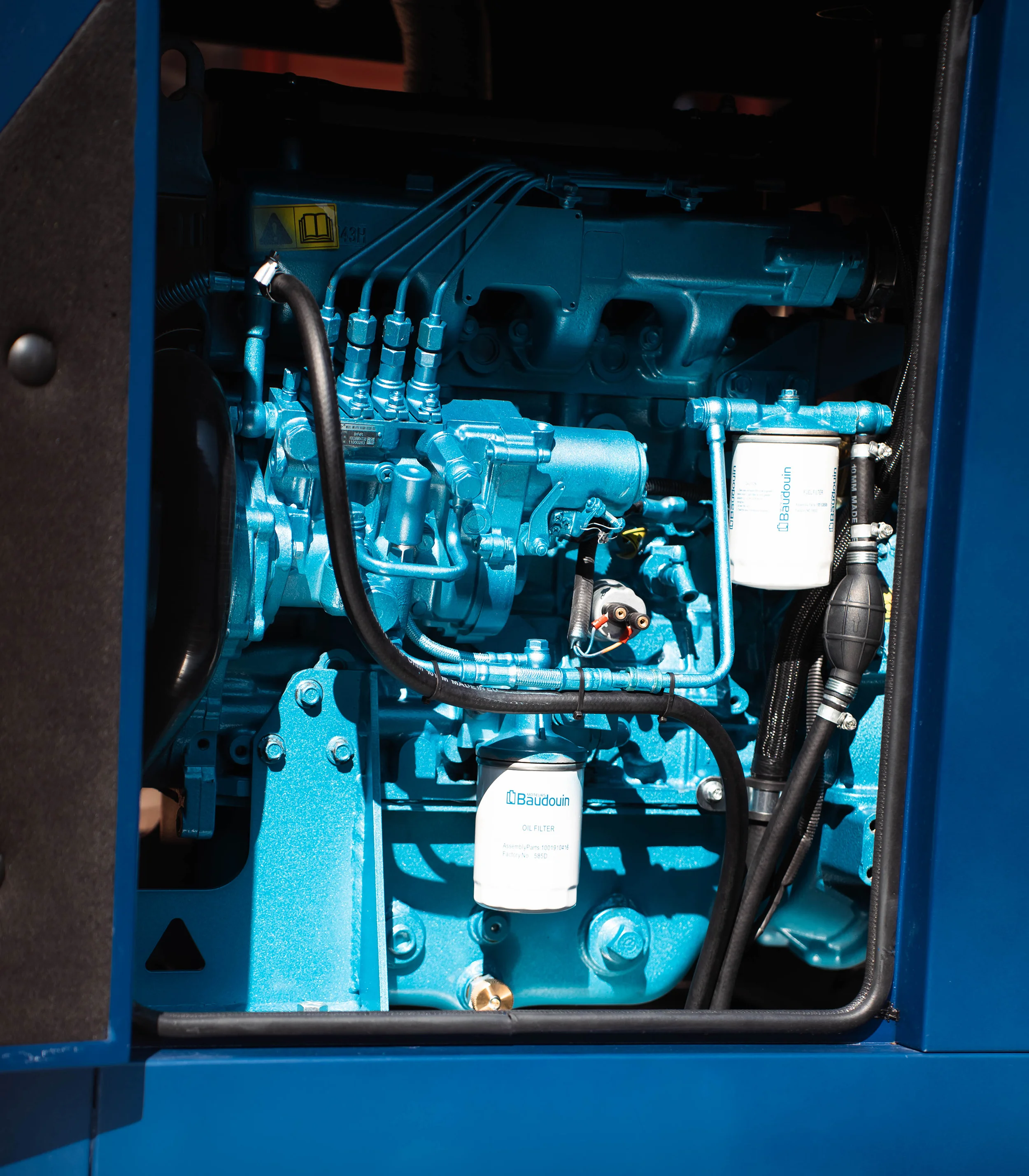 Contact or advice?