Huawei PowerPOD
With the rapid development of 5G, cloud computing, Internet of Everything (IoE), and autonomous driving, large data centers are paying increasing attention to the construction of new solid infrastructure. Large data centers are considered as fundamental strategic resources of a country and are seen as part of strategic command centers in building up the country's competitiveness. The construction scale and the number of data centers are increasing at a brisk pace. Reliable, highly efficient, comprehensive solutions are a must for both the construction and operation of a data center. The PowerPod contributes to this.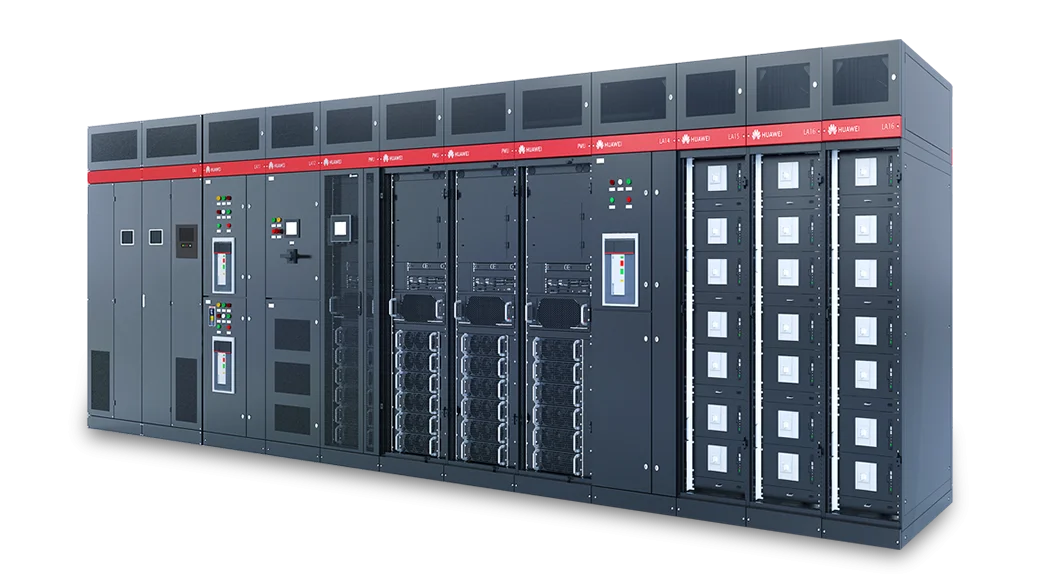 Huawei PowerPOD 3.0
The Huawei PowerPOD 3.0 integrates full-power connections from the medium voltage transformer to the load, to provide integrated supply and distribution at MW-level for large data centers. The complete design and high-density components are integrated to minimize the footprint compared to traditional setups, thereby creating a comprehensive all-in-one solution. Prefabrication and engineering significantly shorten the on-site implementation duration and enhance reliability. The Huawei iPower intelligence function ensures full system protection.
Advantages
Simple; Implementation duration is shortened from 2 months to 2 weeks
Green; The footprint is reduced by 40%. Efficiency reaches 97.8% (Smart Online Mode)
Smart: all-in-one centralized local monitoring/remote monitoring
Reliable: 150+ temperature measuring points, temperature prediction, lifespan prediction of key components, and online switch setting.

Contact or advice?