Efficient energy storage.
ELINEX continiusly innovates. The energymarket has a growing need on storing energy, which can be used on any certain time of day.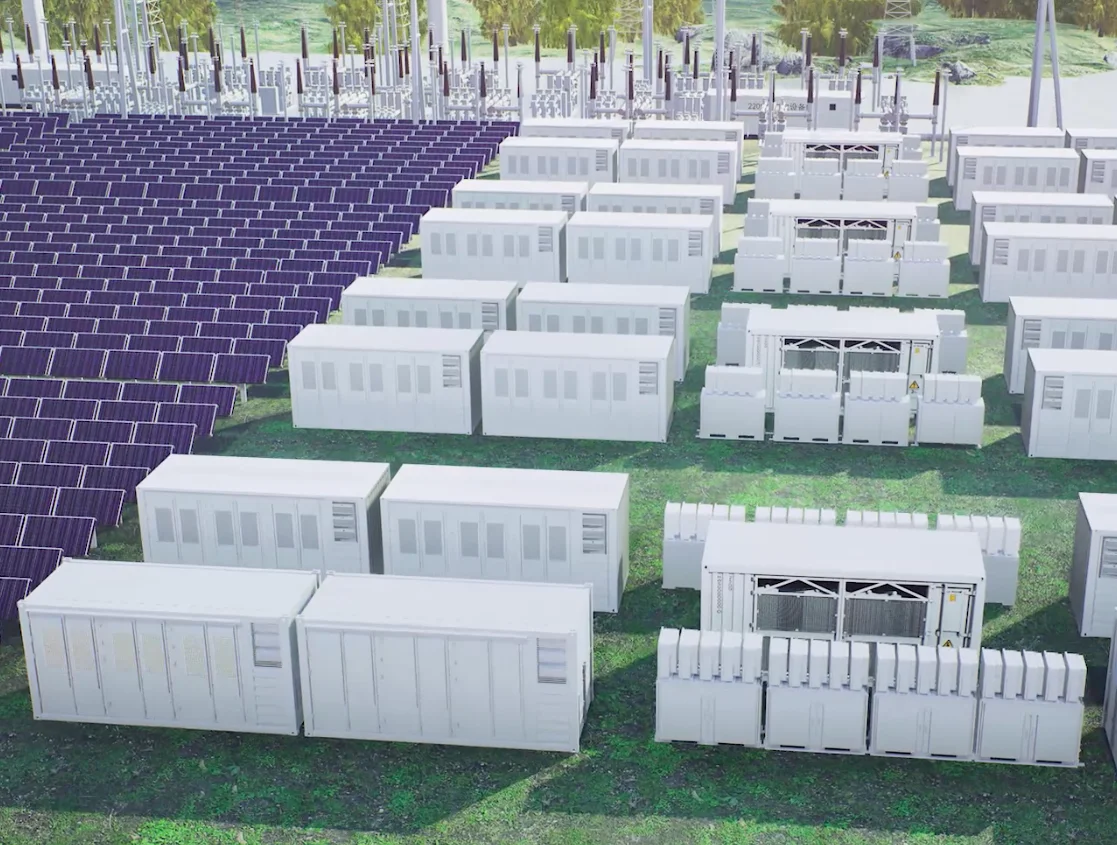 BESS Solutions
BESS stands for Battery Energy Storage System.
The BESS is a new and innovative solution that emerges from new market needs during the energy transition. ELINEX delivers complete BESS projects and (after) service in power ranges from 20kWh to 2MWh or multiples thereof.
A BESS solution is a 'Power Solution', which technically has some similarities to a UPS but also significant differences.
The BESS solution contains a (bi-directional) inverter or converter or rectifier. The UPS contains a separate inverter and rectifier. Both applications store energy in batteries. Current commercial BESS solutions primarily store energy in Lithium-ion batteries of various types (NMC, LFP, LTO). The UPS solutions are slowly transitioning to Lithium-ion battery technology but mainly still use the more traditional VRLA (Valve Regulated Lead Acid) or 'valve-regulated lead-acid batteries'.
The difference is that Li-ion batteries are much more suited to undergo many charge and discharge cycles. This is also required for the function of a BESS, with multiple cycles per day, whereas a UPS in Northern Europe currently only needs to undergo a few cycles a year due to a single power outage or a battery test during maintenance.
BESS
Current Applications vs New BESS Applications
A BESS solution is completely different in application from a UPS.
The UPS ensures that in the event of a power interruption or outage, it immediately switches to the energy supply from the battery, without the end users noticing any outage, and so that there can be timely shutdown 'or can be switched over to the emergency power generator for a longer autonomy time.
ELINEX Power Solutions sees BESS as a nice addition to its product portfolio of UPS and NSA. It is not a total substitute for a UPS or an NSA. It might partially become a substitute. For instance, by installing a BESS battery solution, in some situations, a smaller sized NSA can be used for backup power.
3 Main Applications of BESS
The BESS solutions are going to be used in the market and by our customers for various applications and solutions. The 3 main applications that ELINEX sees for a BESS solution are;
Solving Grid-congestion problems through Peak-shaving
Optimizing own consumption of generated energy from solar panels or wind turbines
Utilizing the battery as a return on investment (ROI) model through energy trading on the imbalance market and/or FCR (Frequency Containment Reserve) market.
Solving Grid-congestion
In many places in the Netherlands, grid congestion has occurred. This is mainly because the energy distribution network is not adequate and adjustments take a very long time. Sometimes, as a business, you have to wait up to 5 years for a (larger) connection. For operations that do not consume the same amount of electricity 24/7, but show peaks and troughs in the load profile, a battery can be used to cover the shortage of electricity during peak times.
The battery charges during times when less electricity is used, for example at night, and the battery discharges at times when more electricity is used and cannot be supplied from the grid. This flattening of peaks with the help of energy from a battery instead of from the grid is called peak-shaving. There are many other additional peak-shaving applications conceivable, for example, connecting a fast-charger for EVs or EV trucks.
Many have installed solar panels on their businesses or are planning to install solar panels. The dimensions of the solar panel installations are almost always based on the maximum surface area of the roof rather than the actual electricity usage within the company. Since the excess energy could always be fed back into the grid for compensation (net metering), this was not a problem.
However, net metering is going to disappear, and with a flexible energy contract, it might happen that you have to pay extra during peak times and for feeding back into the grid today. Then it's more interesting to temporarily switch off your solar panels at that time, which we call curtailment. This can be done automatically, integrated with an Energy Management Software (EMS) which we also use for controlling the battery. With a BESS solution, you don't have to switch off the solar panels, but instead, you use them to charge the battery, if you have it optimally set up with EMS by us.
Optimization of Self-consumption
Investment Model through Energy Trading
There are also customers who want to invest in a battery and use it as an investment model. This is very possible. Grid operator TenneT needs stability in the grid and its frequency of 50Hz. In the time when 99% of energy generation still came from power plants, there was a situation of very stable energy generation. In the time when there were no dynamic power consumers like EVs (Electric Vehicles), there was also stable energy consumption. Nowadays, we deal with more peaks and troughs in both generation and consumption compared to the past. Due to the growth of solar panels, wind turbines, heat pumps, and EVs, it is expected that the peaks and troughs will only increase.
The battery can be used as a buffer that can catch shortages and surpluses during imbalances. A TenneT is willing to pay for this and thus the FCR (Frequency Containment Reserve) market becomes a revenue model. But also the 'normal' electric energy - generated by large power plants - is sold on the EPEX energy market. The energy trading can be done by various specialized traders with whom ELINEX collaborates.
Similar to stock traders, they continuously monitor energy prices, buy and sell energy at the right moments, and thereby remotely control the BESS delivered to the customer for charging and discharging the battery at the right moment. Current ROI models show that you can break even within a period of 4-6 years. After that, the earning begins. The expectation now is that this will certainly be interesting for at least 10 years, but no one can predict the future exactly. The Lithium-Ion battery technology is suitable to last at least 10 and possibly 15-20 years. Due to the new technology, this is not yet known and it also depends on several factors such as the number of cycles in a day or a year, depth of discharge, environmental conditions, and maintenance.
Besides this model being able to generate revenue from energy trading, it is also a necessary solution within the energy landscape. Some companies are focused on generating energy with their own wind turbines and solar panels. Not all of those companies have BESS solutions. There is also surplus energy created by individual solar panel installations, many small installations together can also generate a lot of energy. With a BESS installation in the network, you can catch the peaks and troughs from others' sources without owning your own renewable energy sources, and thereby you optimize renewable energy generated by others.
Additional Applications
There are even more applications conceivable for BESS, and we are convinced that more (sub-)applications will emerge in the near future. At the moment, we see customers considering backup power from the BESS as a replacement for or addition to emergency power generators. The energy transition also results in many changes in the network, leading to more power outages, for example in the Antwerp harbor (power failure). Discussions are underway regarding possible future blackouts and power shut-offs in certain areas during major shortages or disruptions.
We are not accustomed to this in Northern Europe, but in South Africa or other areas in the world, this is a normal state of affairs. Some companies want to anticipate this by becoming entirely or partially self-sufficient. Therefore, considerations are also being made for off-grid installations in conjunction with own energy generation from solar panels and wind turbines. The period when there is no sun or wind can be bridged with a BESS, possibly in combination with a diesel or hydrogen generator. Some companies do not desire an off-grid situation, but it becomes necessary to realize one since the office building or factory already exists, but one still has to wait 3-5 years for a grid connection.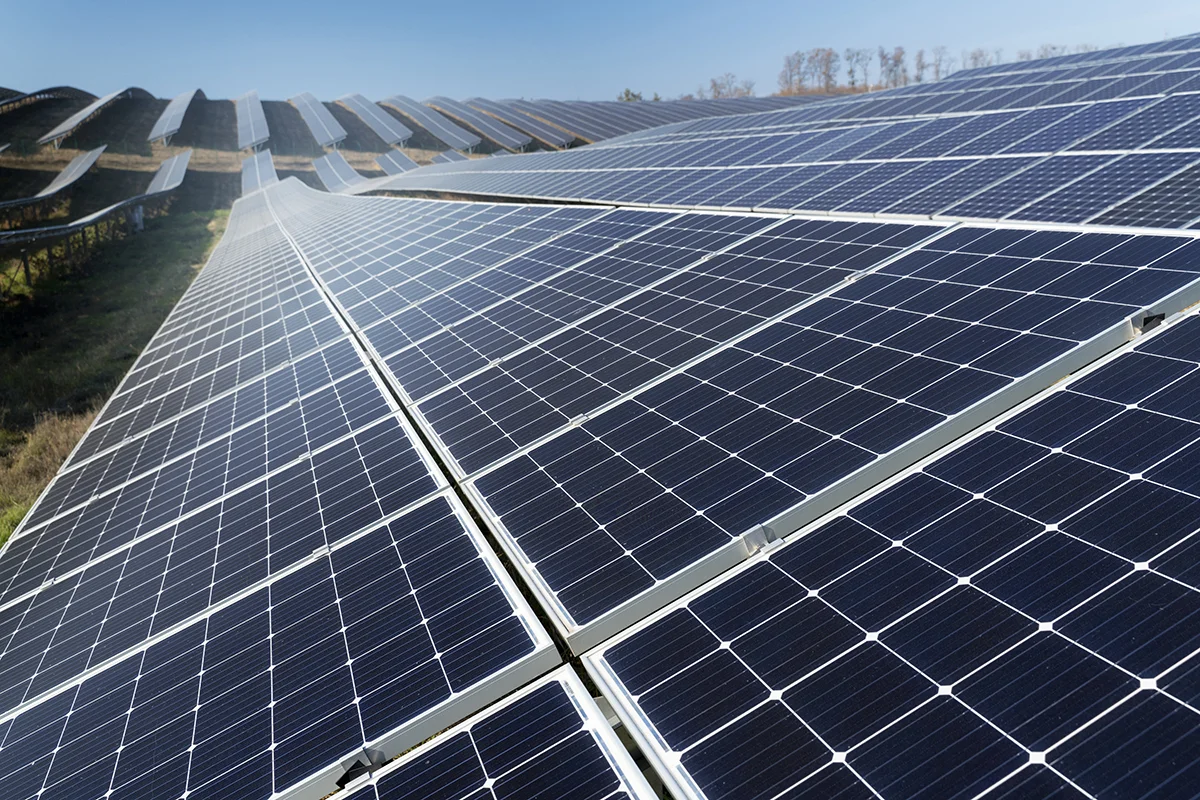 Energy Management Software
ELINEX provides comprehensive solutions, an integral part of which is an Energy Management Software system or EMS. This EMS is at the core of the BESS operation. All components are linked to the EMS. This includes the inverter, the battery management system, the user's digital meter, additional electricity meters on site, as well as the application equipment such as consumers in the building, production processes, building management system, EV charging infrastructure, and/or the control mechanism of the energy trader.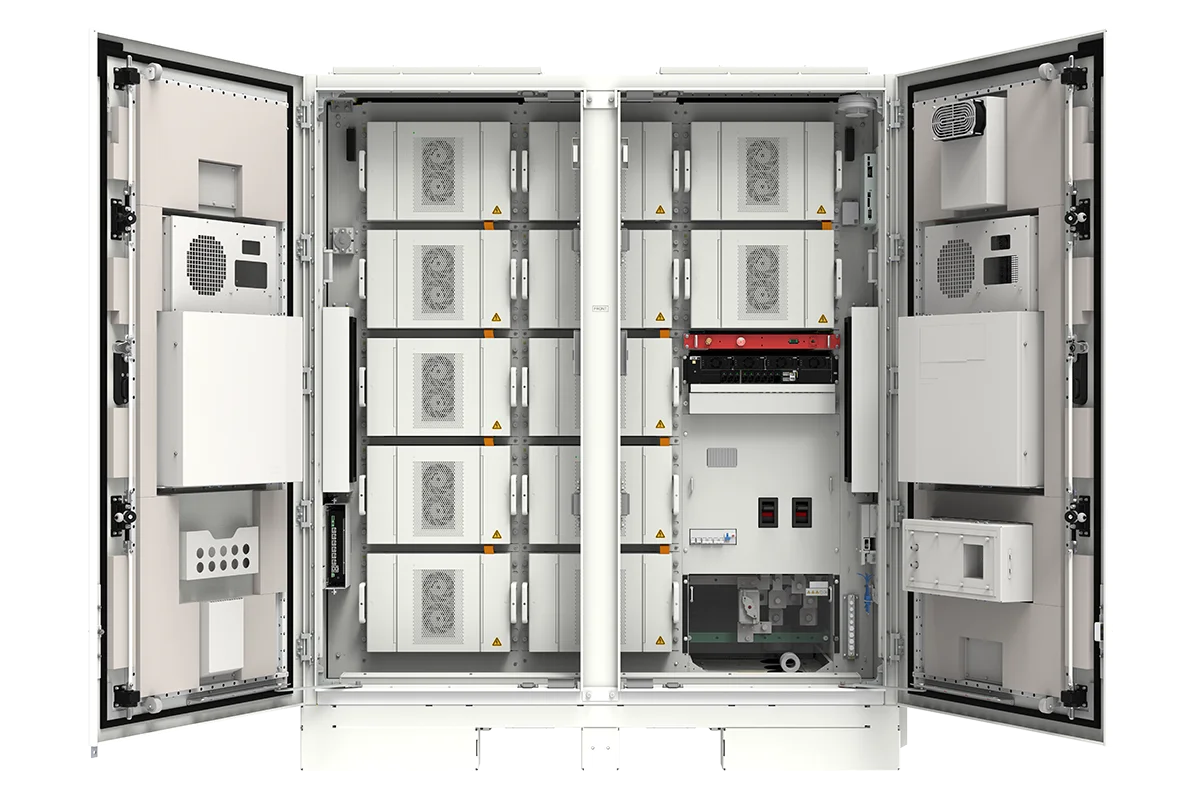 Partner Ecosystem
ELINEX is a brand-independent integrator of total solutions. ELINEX is not a manufacturer but works together with various manufacturers as a partner. For the BESS portfolio, ELINEX, as our customers are accustomed to with UPS solutions, has contracted various manufacturers and brands to offer a broad range of solutions to our customers based on their specific needs. For both BESS and EMS, as well as Transformers, ELINEX has established a partner and eco-system. ELINEX has also selected a number of preferred energy traders to collaborate with.
Starting with Huawei Digital Power
The first solutions that ELINEX presents within its BESS portfolio are the HUAWEI Digital Power solutions.


Applied Medical Europe
Applied Medical Europe is a subsidiary of an American parent company and is a manufacturer of instruments for the medical industry, which are used within operating rooms in hospitals.

Vopak
With three chemical terminals (Botlek, Chemiehaven and TTR) and one in Rotterdam Europoort (oil), Vopak Terminals pumps chemicals and oil around the clock on behalf of its clients.

VodafoneZiggo
Elinex provides emergency power systems for our LCs (local centers), RCs (regional centers), and DCs (data centers).

Oldelft Benelux
In collaboration with Oldelft Benelux BV, Elinex has provided an emergency power solution to the Solutions Diagnostic Center of Jahmale Med in Liberia, Africa.

Botlek Tunnel
Croonwolter&dros and ELINEX will provide emergency power installation for the Botlek Tunnel until 2035. On the A15 between Rotterdam and Europoort, 111,000 cars traverse the Botlek Tunnel daily. The A15 serves as a crucial link between the expanding...

Police
They are a 24-hour business, and therefore, a continuous power supply is vital.

Plus Supermarkets
We all regularly stand in line at the checkout when we go grocery shopping. Imagine if there were problems with the power supply to the cashier systems at that moment.
DHL
Who doesn't know them, DHL. Customers depend on them 24/7, which is why power outages are a worst case scenario. View our solution.

Global-E
On Wednesday, June 24, the ceremonial turn-key handover of the delivered total solution took place.

Contact or advice?