ELINEX is 24/7 ready for VodafoneZiggo.
Elinex provides emergency power systems for our LCs (local centers), RCs (regional centers), and DCs (data centers).
'Always being online' is not to be taken for granted. A lot of effort goes on behind the scenes to fulfill that promise.
VodafoneZiggo about ELINEX
Danny has been collaborating with ELINEX for 11 years and speaks very highly of the way they think along and how ELINEX is always ready to assist. "Xander is our regular contact person. Monthly, there is an operational meeting between the Technical Sites of VodafoneZiggo and the Order Management of ELINEX. In such a meeting, we discuss recent malfunctions, progress in maintenance, and exchange news about innovations.

We often ask ELINEX to brainstorm about novelties we encounter and that could be of importance to us." VodafoneZiggo follows its own maintenance protocols, which ELINEX adheres to. "That's another plus. Elinex is open to other methodologies and simply hooks onto our way of working. This flexibility is greatly appreciated. Our technicians and those of ELINEX speak the same language, which allows for quick and accurate collaboration and an excellent mutual understanding."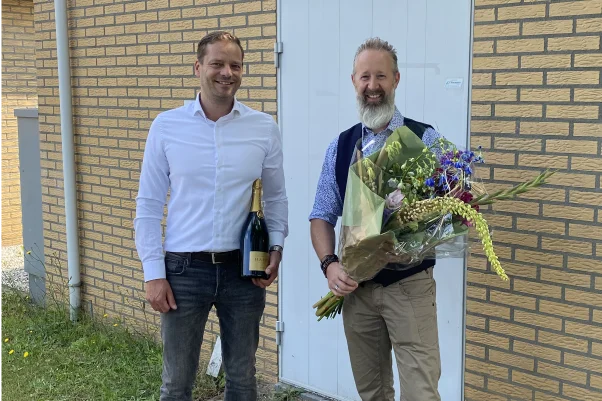 About VodafoneZiggo
The merger of Vodafone and Ziggo has made both parties together the largest Dutch provider of telecommunications, internet, and television services. How great it is to be able to watch television steadily and to use the internet at home and mobile. And how annoying it would be if these digital services were no longer available? Not to mention the economic impact of the loss of data connections and telecommunications in the business world. This is why VodafoneZiggo ensures that if a power outage affects a local or regional exchange, or a data center, everything continues to operate as usual. VodafoneZiggo has chosen Elinex Power Solutions for the emergency power supply. Danny Steinbusch, Senior Datacenter Specialist at VodafoneZiggo, talks about it.
The Challenge
Without an emergency power supply, a fault in the electricity network at one of these locations could cause a power outage, triggering a chain reaction of problems. Danny explains: "Regional exchanges control local ones, which in turn have other exchanges under them. The higher the power failure occurs in the tree, the greater the consequences for all the services branching underneath. Then you would have no internet, television, or telecommunications anywhere in that network. That's why a good emergency power solution is of crucial importance. After all, VodafoneZiggo has a promise to keep to its customers."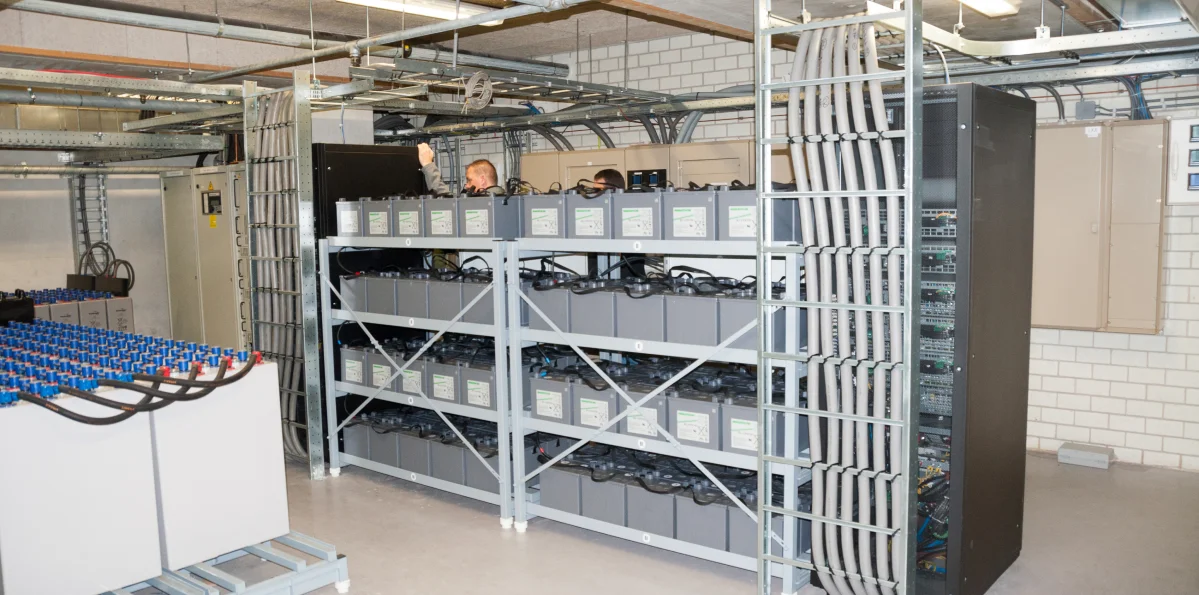 The Solution
"ELINEX supplies emergency power systems for our LCs (local centers), RCs (regional centers), and DCs (data centers)," Danny begins the conversation. "The PDUs (Power Distribution Units, distribution stations) are also equipped with their emergency power system. Power capacities range from 3 kVA to 400 kW per UPS. Depending on the service provided, it involves either AC (alternating current) or DC (direct current) systems. Storage systems, such as hard disks, always operate on alternating current. However, looking at everything related to telecommunications, we find direct current systems there."

In April, ELINEX and VodafoneZiggo signed a new contract for a period of three years. Xander van Rootselaar, Commercial Manager at Elinex: "After the merger between Vodafone and Ziggo, Elinex also took over the Vodafone DC locations for maintaining the UPS solutions. The ongoing agreement was revisited, and in April we signed together for the new three-year contract. Within this contract, Elinex maintains more than 400 systems." Danny adds: "These 400 systems are distributed over no less than 200 locations. To be able to oversee that properly, you need a company like Elinex, with experience and enough clout."

Contact or advice?