ELINEX officially opened its own BESS solution last Monday. This BESS solution is a LIVE working installation used for the ELINEX office and also serves as a demonstration for its potential customers.
Recently, ELINEX has invested in the development of innovative solutions, namely battery energy storage systems (BESS). Meanwhile, ELINEX has developed a product and service portfolio within its organization for this purpose.
After deciding to sell these wonderful Huawei solutions, ELINEX decided to purchase one themselves first. This gave us experience in placing, installing and commissioning. This experience comes in handy when executing our customer projects.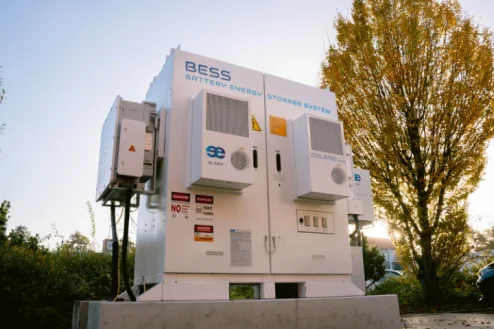 The BESS solution purchased by ELINEX for its own location in Ridderkerk is a Huawei 200kWh BESS. The goals of this BESS solution at ELINEX are;
increasing our connection by means of a battery;
peakshaving or delivering peak consumption from the battery;
connecting and optimizing our future solar panel installation (2024);
flexible buying and selling of energy in case of surplus and shortage and thus already optimizing other people's sustainably generated energy;
connecting an EV Fast Charge installation and thus being able to charge electric cars from the BESS solution;
using the BESS solution as an emergency power function for the ELINEX building.
Furthermore, this LIVE installation is also used for demo sessions to interested parties and potential customers.
In addition to installing the BESS solution, there is still more involved, such as foundation, underground cabling, a modification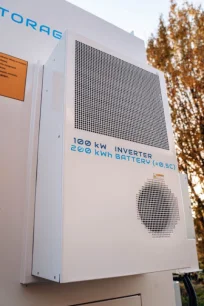 in our main distributor and of course getting the installation working through software and our external EMS system from Envitron.
Right now we are ready and the installation is fully working! We can now use the installation for our potential customers as well as for training our project engineers.
We notice a very high interest for these BESS solutions. This is why we are organizing demo sessions from now on. These sessions are with a maximum of 10 invited guests, during which we will give a knowledge session about the market, problems on the network and the solutions we offer. We will also show our demo model with a practical explanation of the system itself.

Interested? Sign up!
Would you like to attend a demonstration session with one or more colleagues? Register by sending an email to BESS@elinex.com!
---