Huawei Data Centers
The Huawei Smart Modular Data Center is a new concept, designed with the ambition to provide an all-in-one solution for quickly realizing an in-house data center. The Huawei Smart Modular Data Center concept encompasses four different products. There's a solution available for every space and power requirement!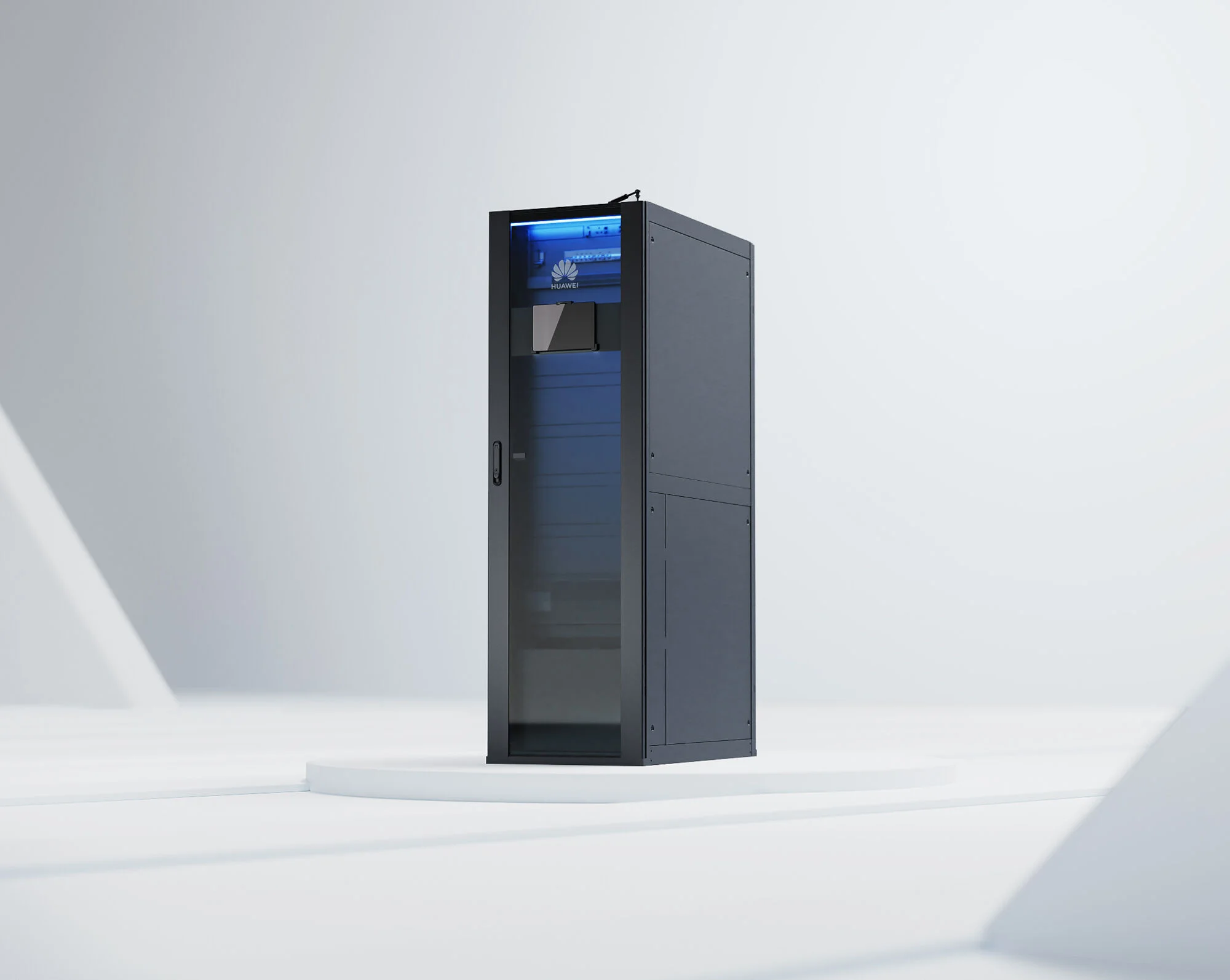 Huawei FusionModule500 smart mini data center
The Huawei FusionModule500 smart mini data center is one of the many products in our portfolio. The FusionModule500 is a basic setup and an integrated ATS, power distribution system,
a UPS, security and integrated cooling. Everything can be executed redundantly if desired and can be assembled according to personal needs.
The integrated UPS is equipped with Smart Lithium-ion batteries where the lifespan, management, and monitoring of the batteries are optimal. They have a higher energy density, voltage capacity, and lower self-discharge than VRLA batteries. This leads to better energy efficiency since a single cell retains a charge longer than other battery types. This also significantly saves on the CO2 footprint and the weight of the total setup.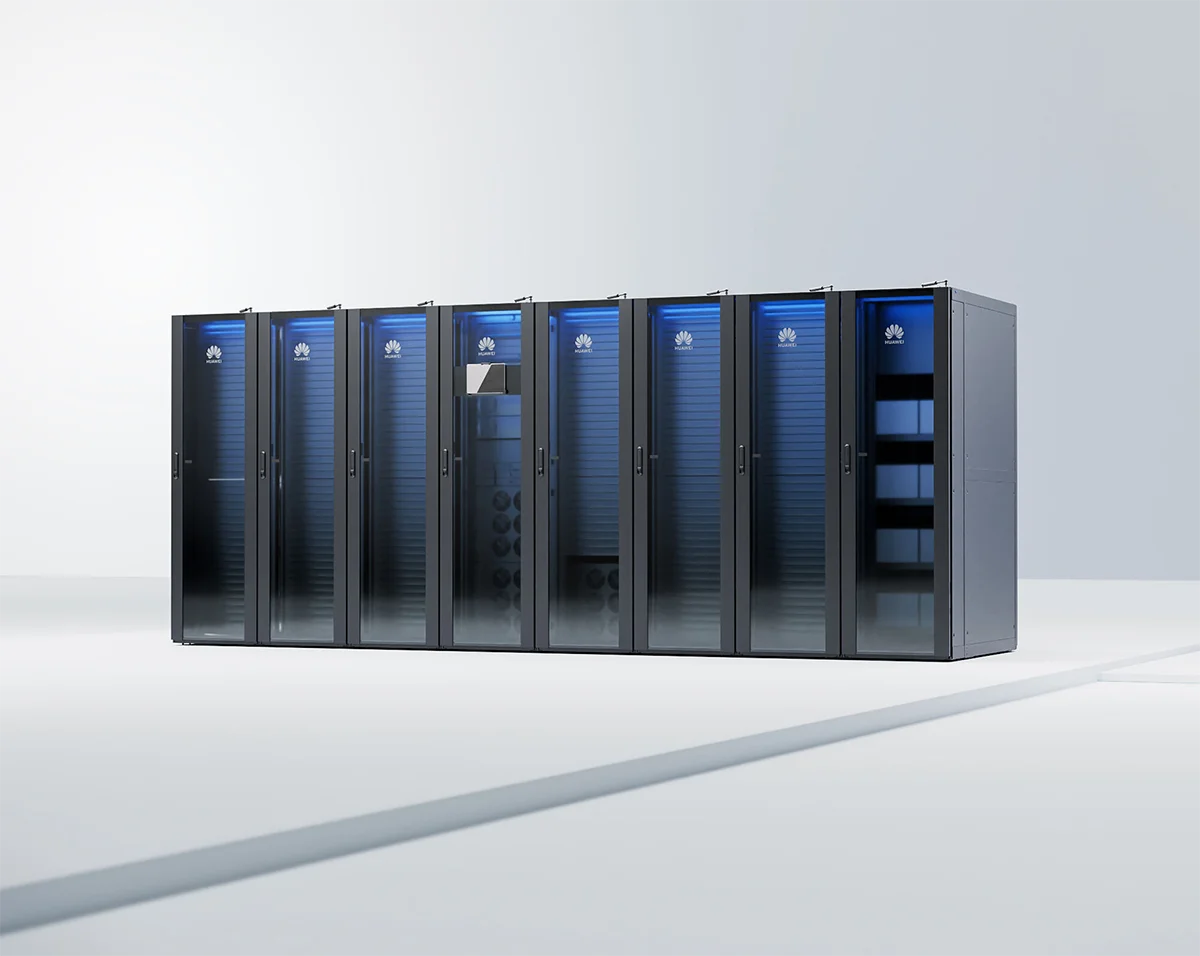 Huawei Fusionmodule800 smart small Datacenter
The Huawei FusionModule800 is a smart and compact solution as the UPS, PDU, monitoring, cooling, and peripheral devices are integrated into a rack, which takes up relatively little space. IT racks can be flexibly placed on both sides of the module. The FusionModule800 can be expanded to a maximum of 12 racks with a total IT load up to 25kW. The maximum load per rack is 7kW. The solution can be placed in any room.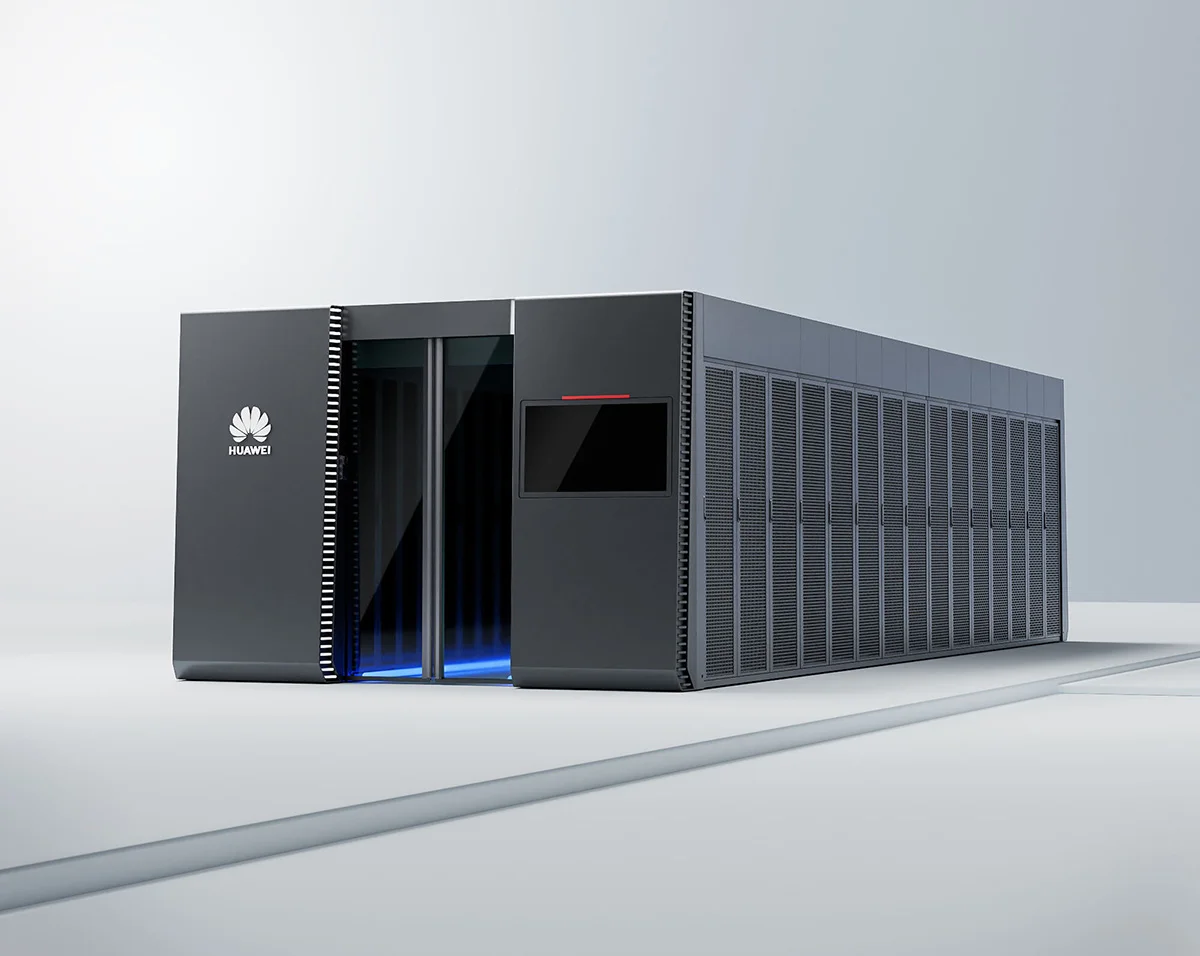 Huawei Fusionmodule2000 smart modular data center
Huawei FusionModule2000 is the latest smart modular data center solution where power modules, cooling, racks, cabling, and the management system are integrated into a module. It's an easy, efficient, and reliable data center solution. With a wide range of applications, both a single and a double row can be created. It's also possible to create a cold aisle.
The FusionModule2000 can be expanded per module with 24 cabinets in a single row and 48 cabinets in a double row, with a total load of 125kW. Built-in Artificial Intelligence (AI) improves reliability, availability, and efficiency. Huawei iPower, iCooling, and iManager systems are utilized.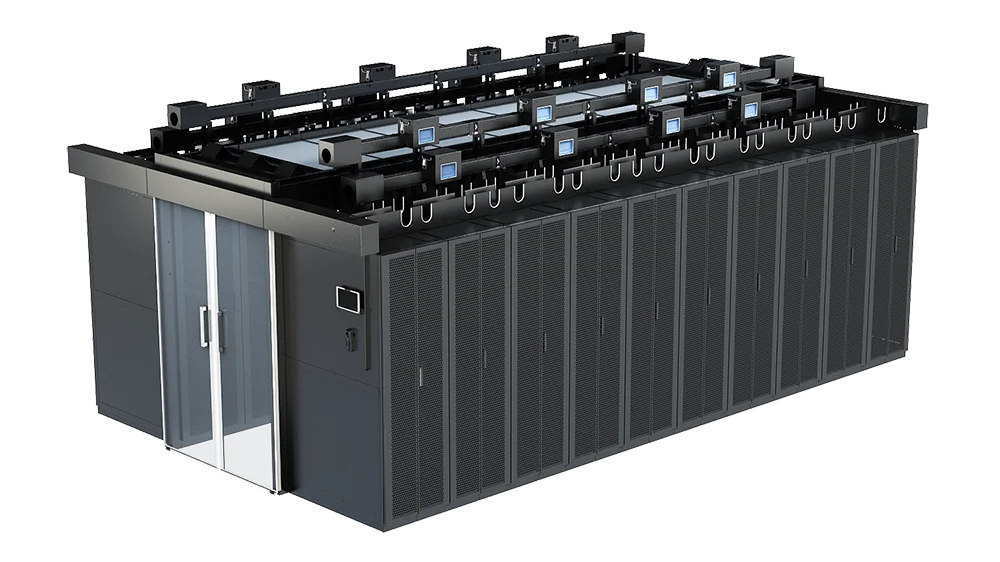 Huawei fusionmodule5000 smart modular data center
Huawei FusionModule5000 is the latest smart modular data center solution and consists of completely integrated 19-inch cabinets with power supplies, distribution facilities, cooling, cabling, and management software. It can be flexibly deployed with both single and double rows, and a cold aisle can be created.
Per module, there can be a maximum IT load of 310kW, with a maximum of 21kW per IT rack. With a single row, 2 to 24 racks per module can be placed, and with a double row, this becomes 6 to 48 racks.

Contact or advice?