Retail
Conducting business worry-free.
For the retail sector, it's crucial to always have power available, both in distribution centers and in the stores themselves at the POS (point of sales).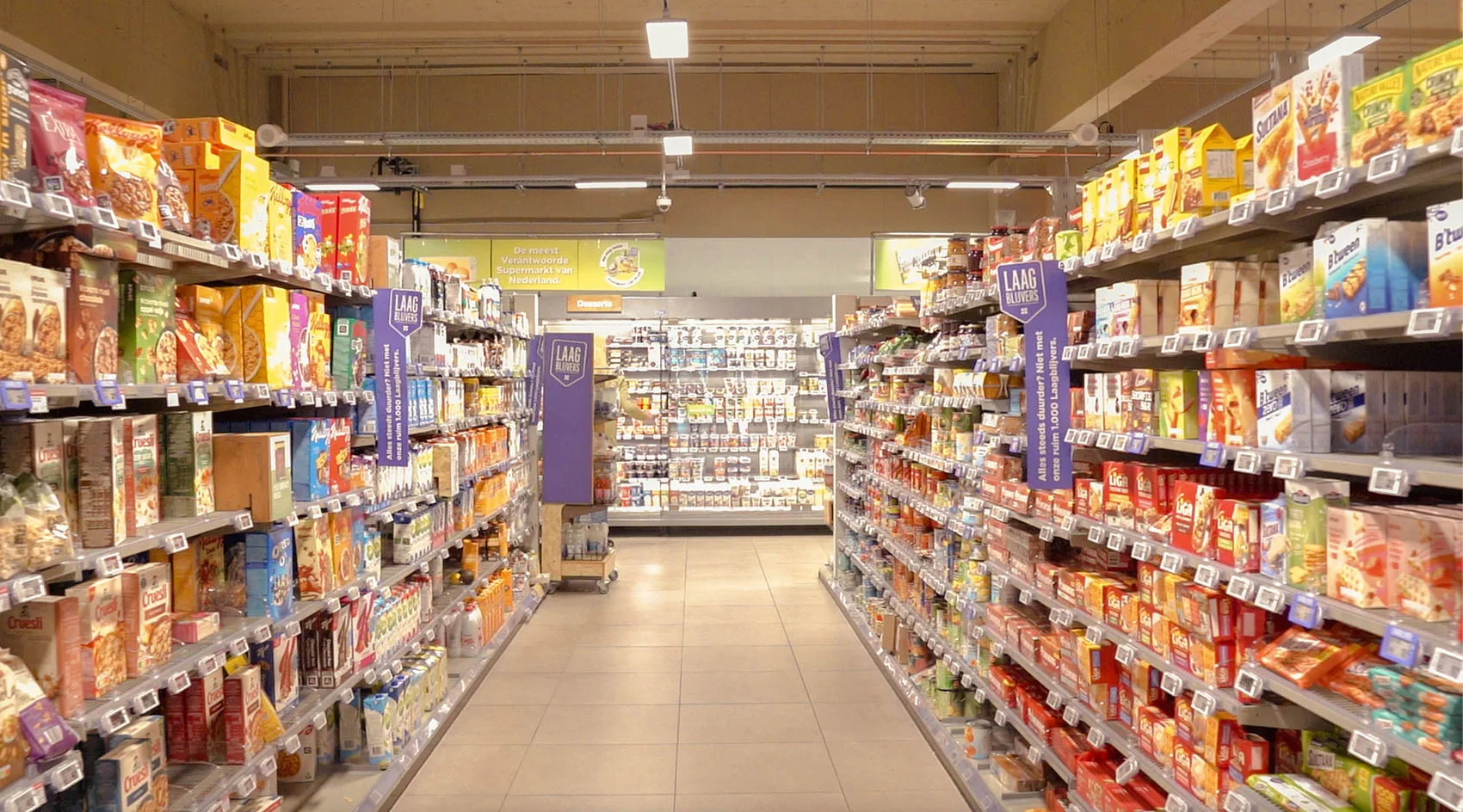 Solutions for Retail
The quality of the mains voltage is especially important for sensitive equipment like cash registers in the front office. Within the Point of Sale (POS), for instance, no disturbances should occur during the checkout process. Each disturbance directly results in a loss of sales and dissatisfied customers. With the increasing use of unmanned checkouts and scanners, the dependence on mains voltage availability and connectivity within stores is also increasing. Elinex offers comprehensive solutions for the entire retail sector, from large supermarkets and DIY stores to smaller specialty shops. From single-phase UPS, Power conditioner, and remote monitoring to complete (mini) data center solutions. This ensures you can continue doing business with confidence and keep your customers satisfied!

Plus Supermarkets
We all regularly stand in line at the checkout when we go grocery shopping. Imagine if there were problems with the power supply to the cashier systems at that moment.

Contact or advice?